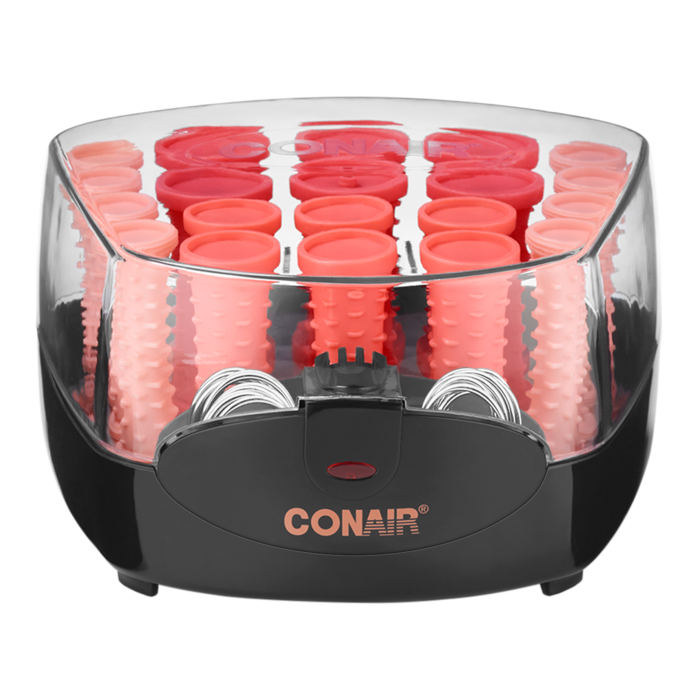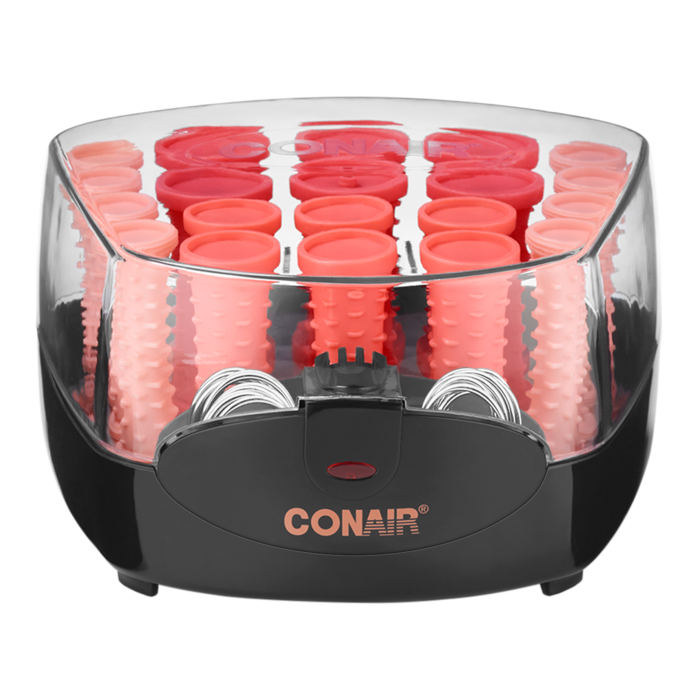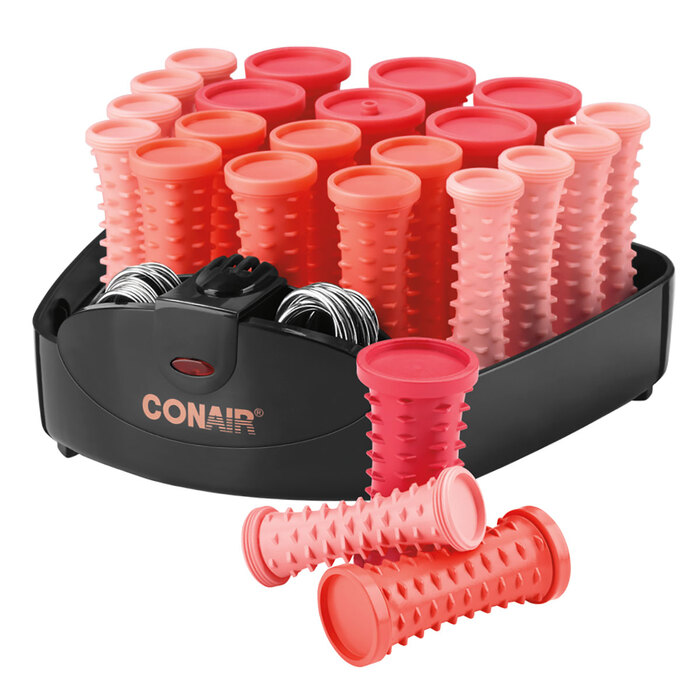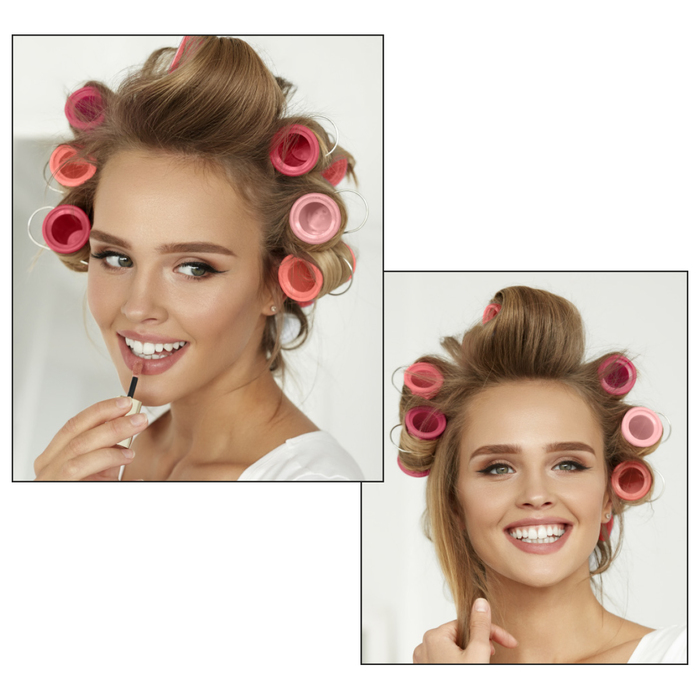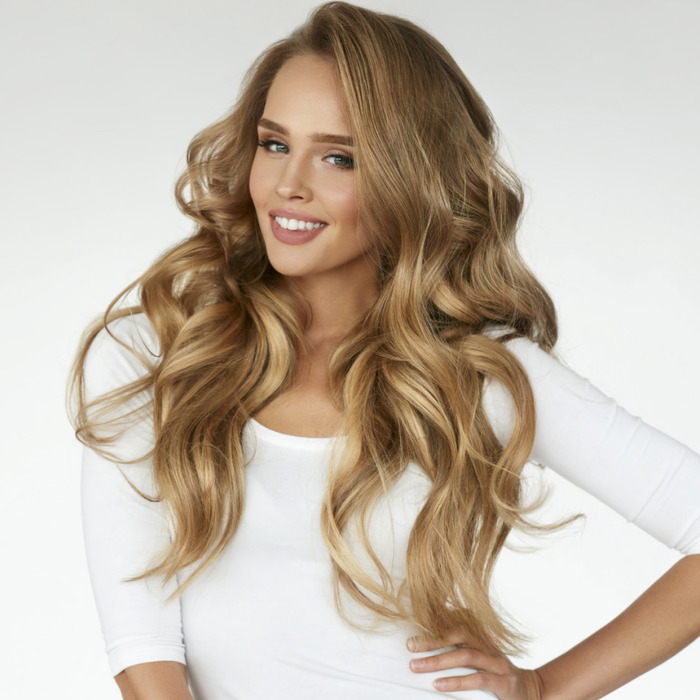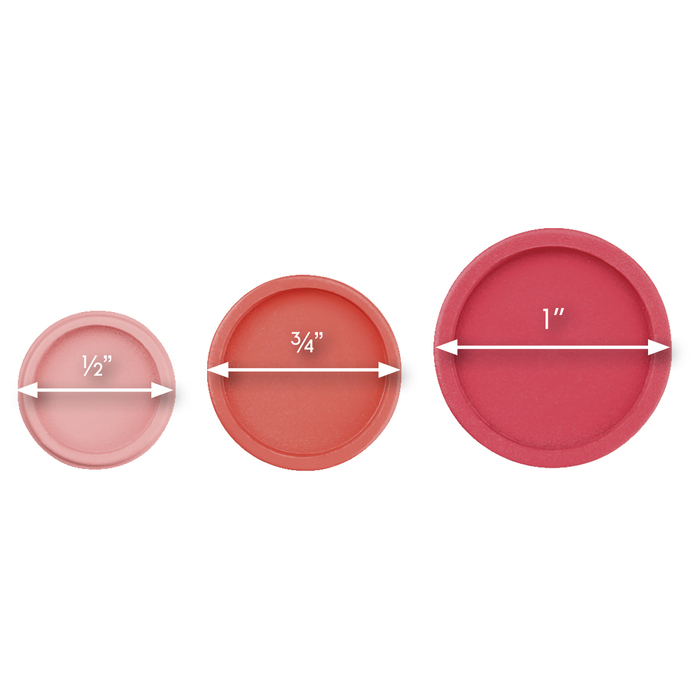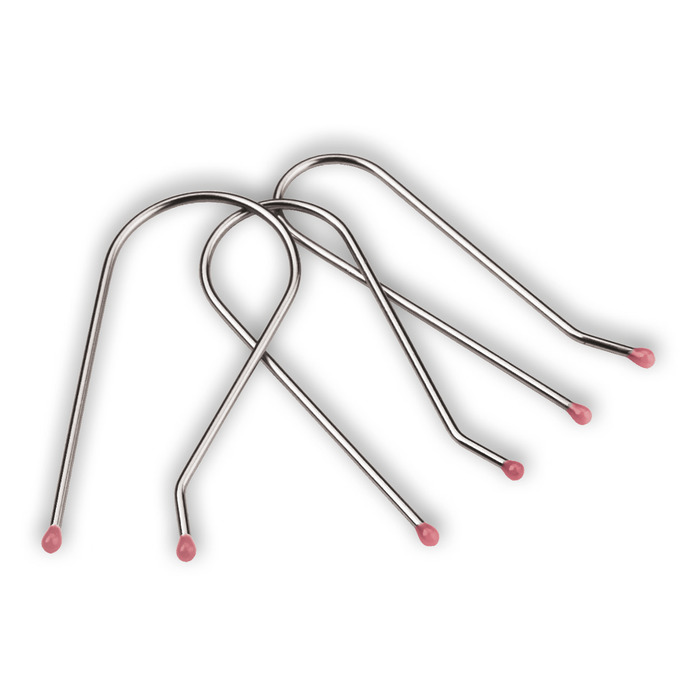 Tangle free curls, in all sizes!
Description
Say goodbye to tangles with the Conair 20 Roller Compact Setter! It includes 20 rollers in small, medium and large sizes to create every kind of curl on every kind of hair.
Features
20 Tangle-free rollers:
6 large: to create loose curls and volume
6 medium: to create loose, yet bouncy and full curls
8 small: to create fullness or tight curls
Specs and Support
Model Number
HS83N
Shop By Tools
Hot Rollers
Warranty
Limited 1-year warranty
Dimensions
7.25 x 7.25 x 4 in.
Unit Weight
1.1 in.
Depth
5
Height
8
Weight
2.9
Width
8.375
Rated 3 out of 5
by
Keke
from
Voluminous curls but hot hands
I love curls in my hair so I was excited to try this product. When it's used right the curls come out pretty tight and voluminous which is great! I feel like these rollers work better for thicker hair because the clips that come with it holds the bigger rollers in tight but not so much the smaller rollers. To get the clips to hold well with smaller rollers you have to use a thicker portion of hair. O have to say that the rollers get very hot which isn't a bad thing but they're hard to manage without burning your fingers. It would be great if it came with heat protectant gloves. In the end though I did love the curls these rollers left me with.
Date published: 2023-09-09
Rated 5 out of 5
by
JMarie
from
Great Roller Set
This is a great compact, hot roller set. I have thin, straight hair that is a little wavy in the back. This roller set easily created beautiful curls in my hair. I also used them in my daughter's hair. She has thick, straight hair. Her curls also turned out beautifully. I love that this is a compact set and doesn't take up as much space as a full sized set. The colors of the curlers are so cute. They heated up very quickly and we're very easy to use. I didn't have any problems with rolling my hair or with the curlers falling out. I definitely recommend and I'm excited to continue creating new hair styles with these.
Date published: 2023-09-04
Rated 5 out of 5
by
Pe
from
Convenient, small and great roller set.
I used to have the electrical curly set and this is the first time and first roller set I have had. I really like the set, I an very busy and this set save lot of my time, they heat up quick and my curls and shapes lasted long. Also after doing the curling, i feel my hair not getting damaged or even dry like the regular iron one. This set is just right enough for my hair but mine is not too thick, if you have a lot of hair, i would recommend to have an extra set to get it done fast. One of other reason I like this set is safety. I have a little kid and he is a curious boy. I feel safer to use this set while he is around than the electric curling iron.
Date published: 2023-09-11
Rated 4 out of 5
by
Ash
from
Super easy and convenient
I received the 20 roller compact setter for free from Conair through the BzzAgent sampling program in exchange for my honest review. This was my first time trying hot rollers as I usually use my curling iron, but it was way easier and took less time. It takes quite awhile to heat up and will start to cool down if you leave the lid open, but I just closed the lid in between each roller. The pins are color coded , but difficult to see the colors. I just sorted them prior to starting so I had no confusion. I really liked how fast I managed to get my hair rolled up and how I was able to do my skincare routine as it set. I would definitely buy this product.
Date published: 2023-08-27
Rated 5 out of 5
by
DoryD89
from
Convenient Roller Set Perfect For Travel!
I received this product for free from Conair and BzzAgent in exchange for my honest review. This hot roller set is great because it's compact, making it convenient for travel. There are 20 rollers in 3 different sizes, with accompanying color-coded pins. The rollers and pins are easy to use, securely hold my hair in place, and are comfortable to wear. I've also found the rollers provide a nice gentle heat, and my hair doesn't get tangled when I take the curlers out. I really like how fast the curlers heat up, and in no time I have soft, bouncy curls that last for hours! This is a good roller set that I highly recommend!
Date published: 2023-09-11
Rated 4 out of 5
by
Marie
from
Easy to use and works well
I received this product for free in exchange for writing this honest review. The curlers come in a compact container that you simply just plug in. I have found that if you leave it to warm a little longer, the curls tend to be a bit tighter. I just simply parted my hair in different sections and picked the size that I wanted to use. The smaller the curler, the tighter the curl. The bottom of the curlers tend to get extremely hot and you have to be careful to not touch that part when rolling the curler into the hair. I also found that sometimes the pin doesn't go on easy or hold it tight but I simply just try and move it a little and it usually works great. Personally I would prefer more of the middle or large size curlers and not use the small curlers as they do make very tight curls. Next time I may just not leave the smaller curlers on as long to see if it makes them more loose.
Date published: 2023-08-26
Rated 3 out of 5
by
Jess
from
Did not work for me
I received these to try in exchange for my review. I like the idea of hot rollers and I have tried them in the past without success. I was hopeful that these would work in my naturally straight hair. Unfortunately, they did not work well for me. After letting them heat up, I put them in my hair and it was very easy to do. The clips make it quick and convenient to put in the rollers. I left them in my hair for about 20 minutes. The results looked good after taking them out. However, after 1 hour my hair was completely straight. I tried the product a second time and used hairspray after taking out the rollers but my hair still did not hold a curl. I do have long hair so this may work better for someone with shorter hair.
Date published: 2023-08-27
Rated 5 out of 5
by
Skyy
from
Great for a pick up on those non beauty shop days
I bought these conair 20 roller setter about a month ago!! And love It! I had been wearing my hair long and simply pulled back in a pony tail!! I decided on the spur of a moment to cut my hair should length and I needed to do something with it rather than pull it back in a pony tail! Todah! Comes my suggestion from a friend that she simple had been using 8 conair rollers on her hair for years! So I thought I would look on conair web site and lo and behold there was exactly what I needed to give my hair a little bounce and a gentle curl!
Date published: 2022-12-18
bvseo_sdk, dw_cartridge, 18.2.0, p_sdk_3.2.0
CLOUD, getReviews, 6ms
reviews, product