About Conair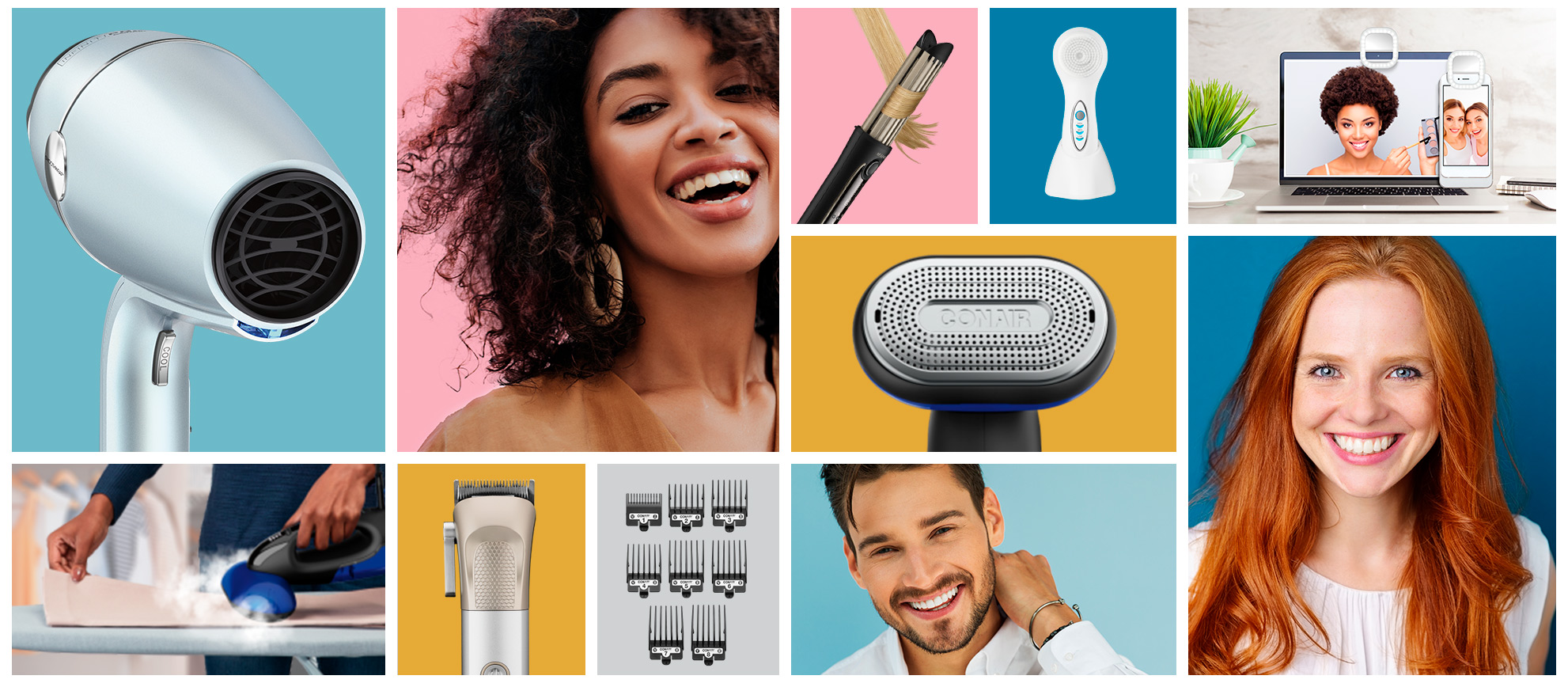 Humble Beginnings
In 1959, Leandro Rizzuto and his parents started Conair by selling hair rollers and dryers. To fund the new company, Lee sold his Cadillac, paid off his debt and jumpstarted the business with the hundred dollars he had left in his pocket.
The Conair corporation soon began to breathe with new life, growth and innovation, creating tools for women that would enable them to achieve salon results in their own homes. One of these was a revolutionary, and now iconic pistol-shaped hair dryer. Customers could finally do the perfect "do" themselves and as a result, Conair reshaped the haircare industry.
But this passionate, young company was just getting warmed up. We improved on our popular creations and pushed even further ahead. We expanded into personal care, health and beauty, grooming tools, cookware and kitchen electrics. By the 1990s, most American households owned at least one of our products. With a contemporary design focus, Conair quickly grew into one of the largest consumer product manufacturers in the world.
World-Class Products
Many decades later, the people of Conair LLC are even more driven to develop world-class products that are priced fairly and built with exceptional quality. With internationally recognized names like Cuisinart®, Conair®, Babyliss®, Scunci®, and Waring®, these brands continue to push into more new markets every year.
Our extensive list of categories includes:
Hair Care (hair dryers, hot brushes and hot air brushes, curling irons, Curling wands, flat irons, specialty tools, hot rollers, cordless, hair brushes)
Men's Grooming (skin care, hair clippers, hair trimmers, personal groomers)
Personal Health (oral health, scales, heating pads, massagers, foot baths, thermometers)
Beauty + Skincare (facial brushes, makeup applicators, light therapy treatments, mani/pedi tools, spa solutions, mirrors, hair removal)
Home Solutions (garment care, bath/shower, humidifiers)
Travel (adapters, electronics, on-the-go appliances, carts, travel accessories)
Along the way, Conair LLC has maintained aggressive leadership, developing and transforming
multiple industries. Our groundbreaking products have resulted in over one thousand
patents, and our private label program delivers superior branded items to leading retail businesses across the globe.
A Mission to Make Life Easier
We didn't invent style, but over the years we've been in front of millions
of mirrors helping people invent their own. We believe that "beautiful" is more
about the way people feel, when they feel look their very best. So we create tools
that help them cultivate their confidence. Allowing anyone to express themself each day,
in ways uniquely their own. We craft personal care and home-use product solutions
that do simplify customers' lives and don't complicate their budgets.
It's our mission and our pleasure to contribute to a better, more rewarding life—
whatever life people choose to live. We celebrate beautiful thinking and love for self.
We will constantly evolve and create at-home and on-the-go products while taking advantage of emerging technology. We are fortunate to serve both home consumers and professionals. We're proud to be a brand generations of people all over the world trust and admire—embodying the premium quality, reliability and durability they have come to expect for over
60 years. These and many others are the reasons we've become a $2+ billion company
with more than twenty-five brand names in one-hundred and twenty countries
across six continents.
Today, it is our goal to see our products in every household. And, as always, we will
work to create exciting and useful innovations that promote personal joy.
We are Conair LLC and we want to be a part of everyone's "beautiful."
Helping them to live life confidently in a more beautiful world.