Oscill8™ Rechargeable Toothbrush to Flash a Brilliant Smile
With 8 individual oscillating tufts and automatic replacement head delivery, Interplak® by Conair's OSCILL8™ is the toothbrush of your dreams.
Shop Now
More on OSCILL8™ Electric Toothbrush
Interplak® by Conair's OSCILL8™ is the only rechargeable power toothbrush with 8 oscillating tufts. We aren't trying to show off here but…each brush has eight tufts of bristles that spin at 2,300 cycles per minute, reversing direction nearly 35 times every second. The tufts are positioned to follow the contour of your teeth and gums. Long tufts extend deep between teeth, while shorter tufts clean flat surfaces. The tufts are extremely soft, rounded-end bristles so, they also gently massage gums. It doesn't get much better than that, right? Wrong! OSCILL8™ is also proven to remove plaque for improved gum health. Shine on!
I love details! Can you break it down some more?
I love details! Can you break it down some more?

Cleaning
8 individual oscillating tufts reach between teeth and rotate over the entire tooth surface to clean better than manual toothbrushes. Spit spot!

Polishing
Plaque removal smooths the surface of the teeth, keeping your mouth healthy and your smile bright. Yes please!

Massaging
Oscillating bristles massage gums and clean under the gumline to improve gum health. Sign me up!
Buy OSCILL8™
and Subscribe to Brush Head Delivery
Having a bright white smile is as easy as 1-2-3. Buy your toothbrush online and it comes with 2 brush heads and a charging base. Then simply sign up for replacement heads to come right to your door every three months, so you'll always have a brand new brush on hand. No need to remember the last time you changed your brush anymore! Life is busy, keep your brushing easy.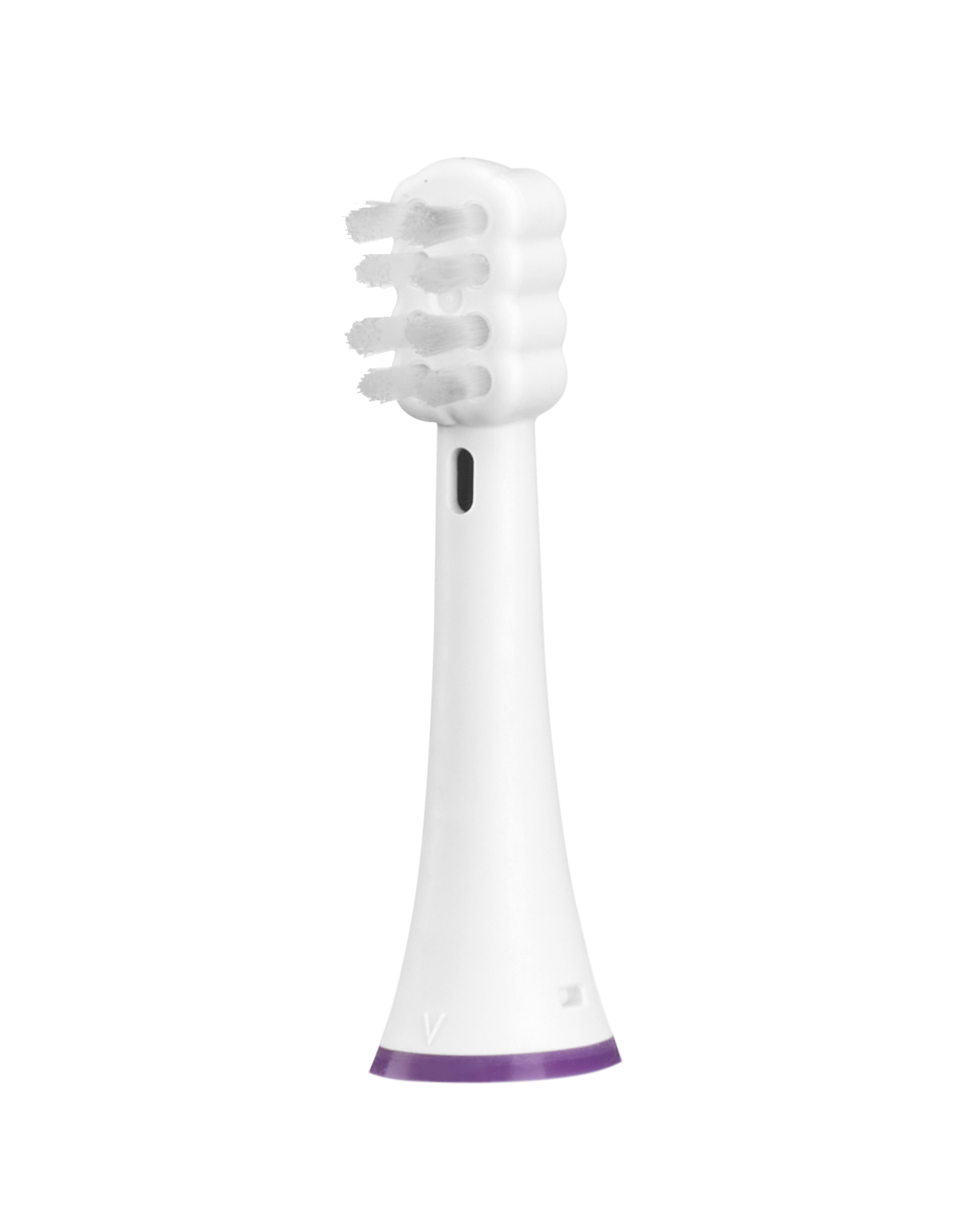 OSCILL8™ Toothbrush Accessories
Check out all the accessories you can pair with your OSCILL8™ toothbrush. You can buy replacement heads whenever you need them. If you are not subscribed to our brush head replacement plan, you can buy a new brush head anytime right here.
Sign up for promotions!
Want to keep up on the latest product news from OSCILL8™?
below and when we have news or promotions, we'll email you.
Please sign up