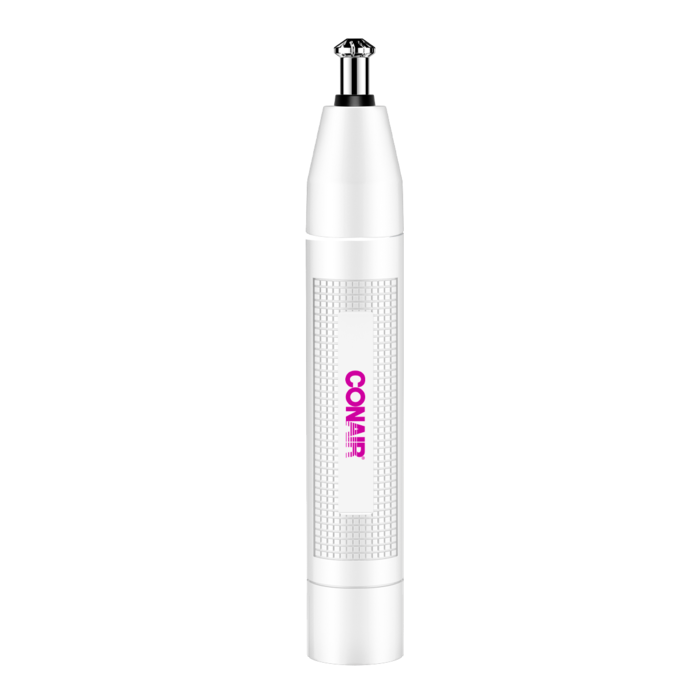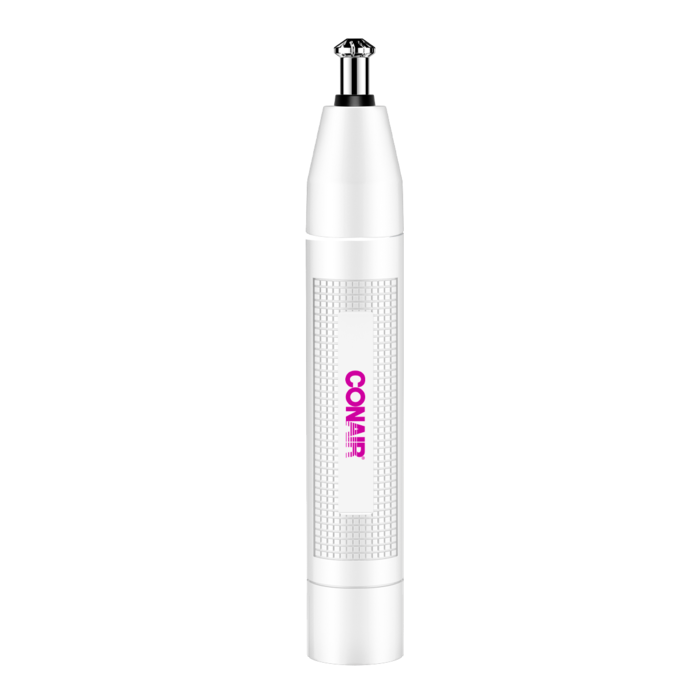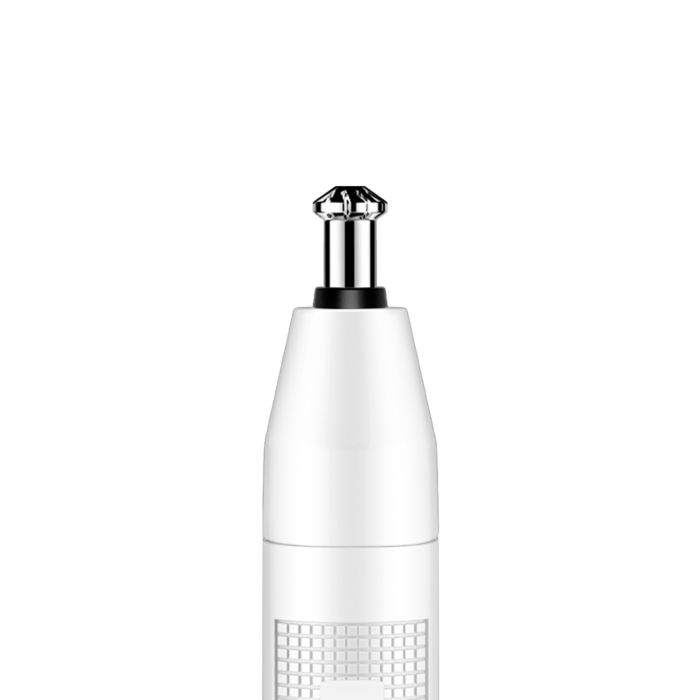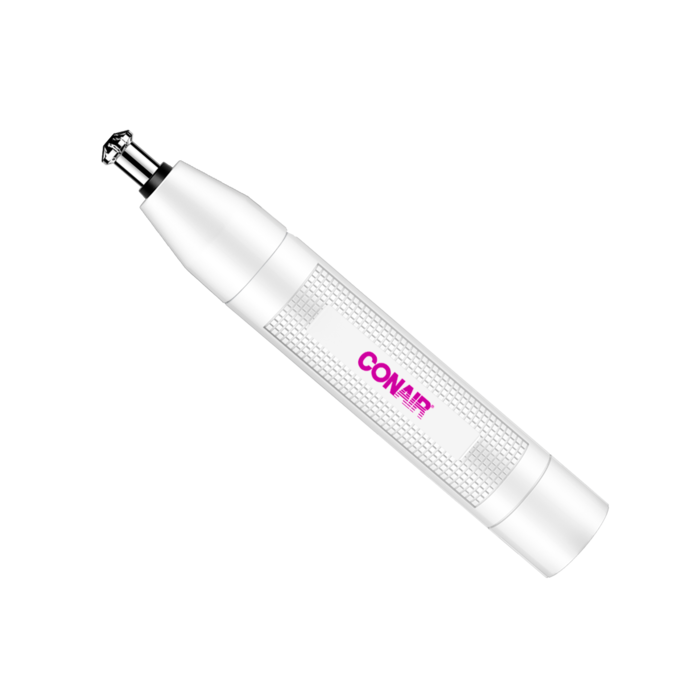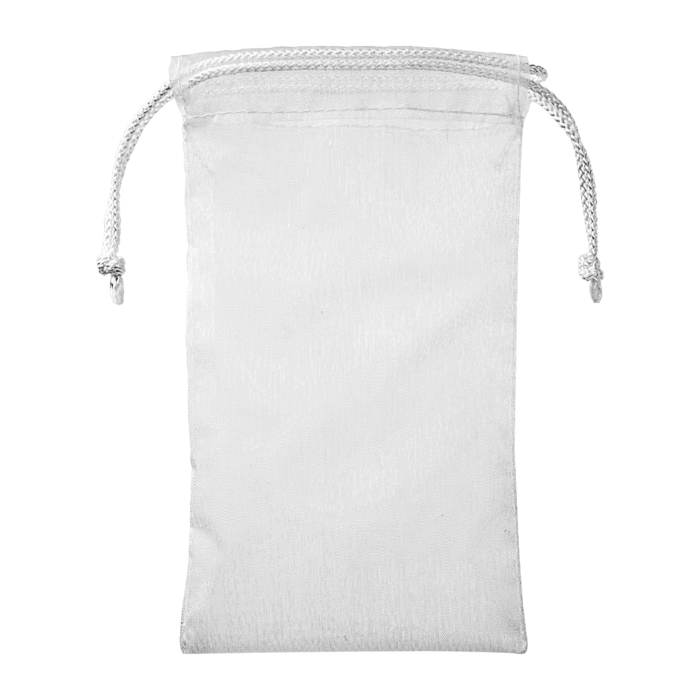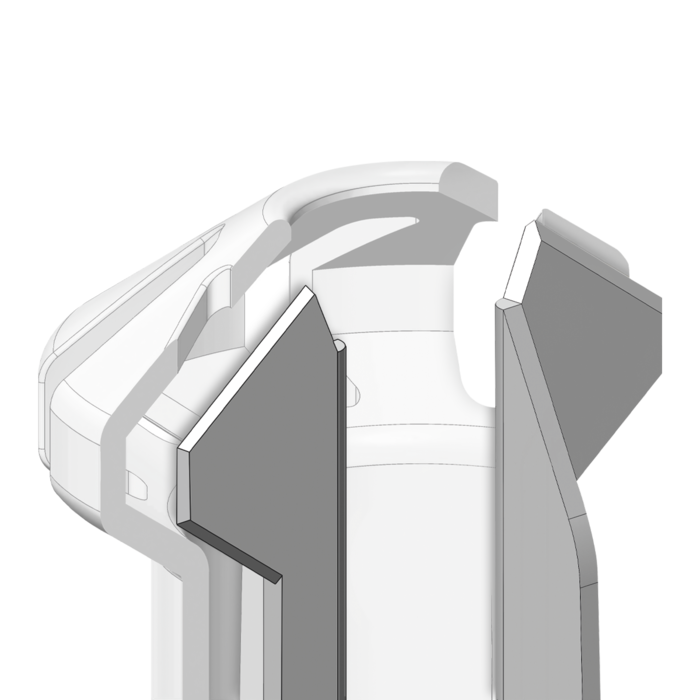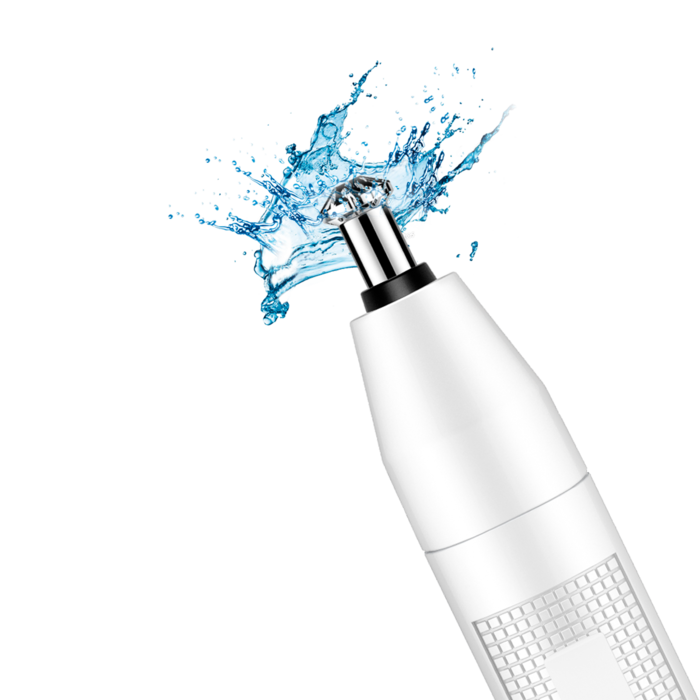 360° rotary bevel cutting system for safe and precise nose and ear hair trimming, anytime, anywhere!
Description
Complete your personal care routine with the precision nose and ear hair trimmer, beautifully designed for easy, cordless on-the-go grooming. With a hypoallergenic foil that prevents irritation, the new True Glow™ Ear/Nose Trim System by Conair® is the quick, safe way to remove those wiry, hard-to-reach hairs. The patent-pending, diamond-shaped, 360° rotary bevel cutting system is so accurate, you no longer have to worry about nicks, cuts, and painful pulling. Trim unsightly hair from nose and ears with the gentle catch-and-cut speed and precision of the 3-bevel blade with a washable head. A handy pouch is included for neat and discreet storage, making the trimmer perfect for tossing in a purse and taking along on your travels.
Features
Cordless/Battery Operated: Compact for convenient portability, this handheld trimmer operates quietly on a single AA battery (not included), allowing you to maneuver freely at any angle without getting caught up in a cord.
360° Rotary Bevel Cutting System: Patent-pending, diamond-shaped technology blades ensure 360° rotation and protect against painful pulling, nicks, and cuts.
3-Bevel Blade: Uniquely contoured with 3 razor-sharp bevels that maximize trimming by cutting every hair with exceptional accuracy and speed.
No Pulling, Nicks, or Cuts—Guaranteed: A protective head covers the 3-bevel blades that gently catch and cut hairs while keeping the delicate skin around the nose and ears safe.
Hypoallergenic Foil for Less Irritation: Sensitive skin stays smooth, soft, and free from irritation with skin-protecting foil.
Washable Head: The protective head easily rinses clean beneath running water.
Safe and Easy to Use: With a simple single-touch button you can safely tidy and trim overgrown hair in the ears and nose with beveled blades positioned beneath a protective head.
Instruction Manual
Reviews
Rated

5

out of

5
by
SunzJagz
from
So Great & Useful!
I absolutely loved my Conair True Glow Discreet Nose & Ear Trimmer. Unfortunately, I suffer with some pretty scraggly, long nose hairs and with this cordless trimmer, I am able to trim them without any problem or hassle whatsoever! First off, the design is very sleek, pretty and lightweight. I can throw this very easily in my purse for use at any time! It is also amazing for travel. The trimmer is not very noisy, trims my hairs without any pain or discomfort and works amazingly well! I really love this product compared to others I have tried which have snagged my nose hairs and caused pain. I would 100% recommend this trimmer and will continue to use it religiously!!!
Date published: 2021-01-18
Rated

4

out of

5
by
missfrosty1
from
Got rid of my "shiny" nostrils
I don't have a ton of nose hair, but I do have some little hairs that glisten in the sunlight. I'm always thinking that people will mistake it for something hanging out of my nose, so I needed this nose hair trimmer for sure. There is only one speed - on. And the noise is pretty loud, which surprised me a little bit and I was a little scared, not gonna lie. I wasn't sure how to use it at first, but I watched a demo on YouTube and tried it on my nose. It took a few tries but once I got the hange of it, I was happy to see it got rid of my nose hairs. Now my nostrils are clean and clear! I don't have any ear hair right now, but if I ever grow them, I know what I'll be using.
Date published: 2021-01-24
Rated

5

out of

5
by
MGarza78
from
Easy To Use Once You Get The Hang Of It
I received the Conair True Glow Discreet Nose & Ear Trimmer for woman as a sample to try out. I was very hesitant at first and kind of scared to be putting something in my nose, lol, but the guarantee on the box is true! No pulling, nicks or cuts!! When I first tried, I got super ticklish and had to stop, but after a few attempts, I was able to actually try to trim some nose hair. I wasn't sure if it was doing anything because my nose hair is not that obvious, but once I looked closer, I could see that some hair was definitely trimmed down. It was super easy to get the hang of once I stopped being so nervous about it. I would recommend this to people who need to trim their nose hair!
Date published: 2021-01-29
Rated

5

out of

5
by
Baervig
from
Fast, safe, easy, and pain free!
I love everything about this Conair True Glow Discreet Nose & Ear Trimmer! I love the look of it and how easy it is to use. Didn't come with batteries, but it was very easy to install the AA batteries...just twist bottom piece and insert battery. I noticed how the head is diamond shaped and much larger on this one compared to the one I used previously. This has 3 bevel blade system and gets rid of those nose hairs so fast! I love that I can clean off the head when finished without worrying about ruining it since the head us washable. The head is so easy to remove. This is great to take with if traveling and comes with a pouch to store. I don't have any ear hairs, but it can be used to remove those also.
Date published: 2021-01-20
Rated

4

out of

5
by
Sugar732
from
Great hygiene tool!!
At first I was so afraid to use this because I thought it would hurt! I finally used it twice and it didn't hurt haha! This is much better than trying to tweeze the hairs out of my nose. It's easy to use, and it's small not too big. It's cordless works with one double A battery not included. Comes with a simple white pouch for storage. I like that I can rinse the head trimmer part with water. When I used this I didn't feel any pulling or tugging. I even had to take a second look to be sure it did remove the nose hairs, and it did! When I do use it, it does have a strong burnt smell. Not a pleasant scent. I haven't yet seen any nose hairs reappear, and it's been two weeks. I like it better than trying to wax, cause waxing hurts!!
Date published: 2021-01-22
Rated

5

out of

5
by
BBarb
from
Best thing since sliced bread
I bought this trimmer on Amazon several weeks ago but not getting my hopes up because everything that I have tried is either too painful to use or doesn't perform like it should. I didn't have anything to lose. Was I wrong. This not only works but it works perfectly. I'm a woman with a viking heritage and the women in my family are hairy beasts. This tool is fast with no pain, no pulling and a close trim. The best I have ever used and it NEVER irritates afterwards. I highly recommend this and I'm buying another, just to have a backup.
Date published: 2021-08-26
Rated

3

out of

5
by
Kels1
from
A decent product
This was a product that I think does what it says. However let me start with the things I did not like, it claimed to be knick proof and the first thing that happened was it cut the inside of my nose. There was also a weird grease metallic smell that happened the first couple times I used it. The overall design on the plastic part was a tad cheap. That being said I did like the design of the blade trimmer and how it cut from the sides. It was easy to use and clean and quieter than other trimmers I have used. Overall I was satisfied.
Date published: 2021-01-29
Rated

4

out of

5
by
KrissieB
from
Discreet like its title and Sensitive
I don't think anyone is really comfortable with having or at the thought of removing ear or nose hair. That being said, if one has to deal with it, the proper tools should be available and discreet. Like the name states, this is a discreet and sensitive tool that readily trims unsightly and annoying hair in the ear and nose region without being irritating. I have had no issues cleaning it and the device itself isn't terribly loud. I'm very happy to have found a quick and painless solution to a problem not often mentioned.
Date published: 2021-01-24
bvseo_sdk, dw_cartridge, 18.2.0, p_sdk_3.2.0
CLOUD, getReviews, 6ms
reviews, product