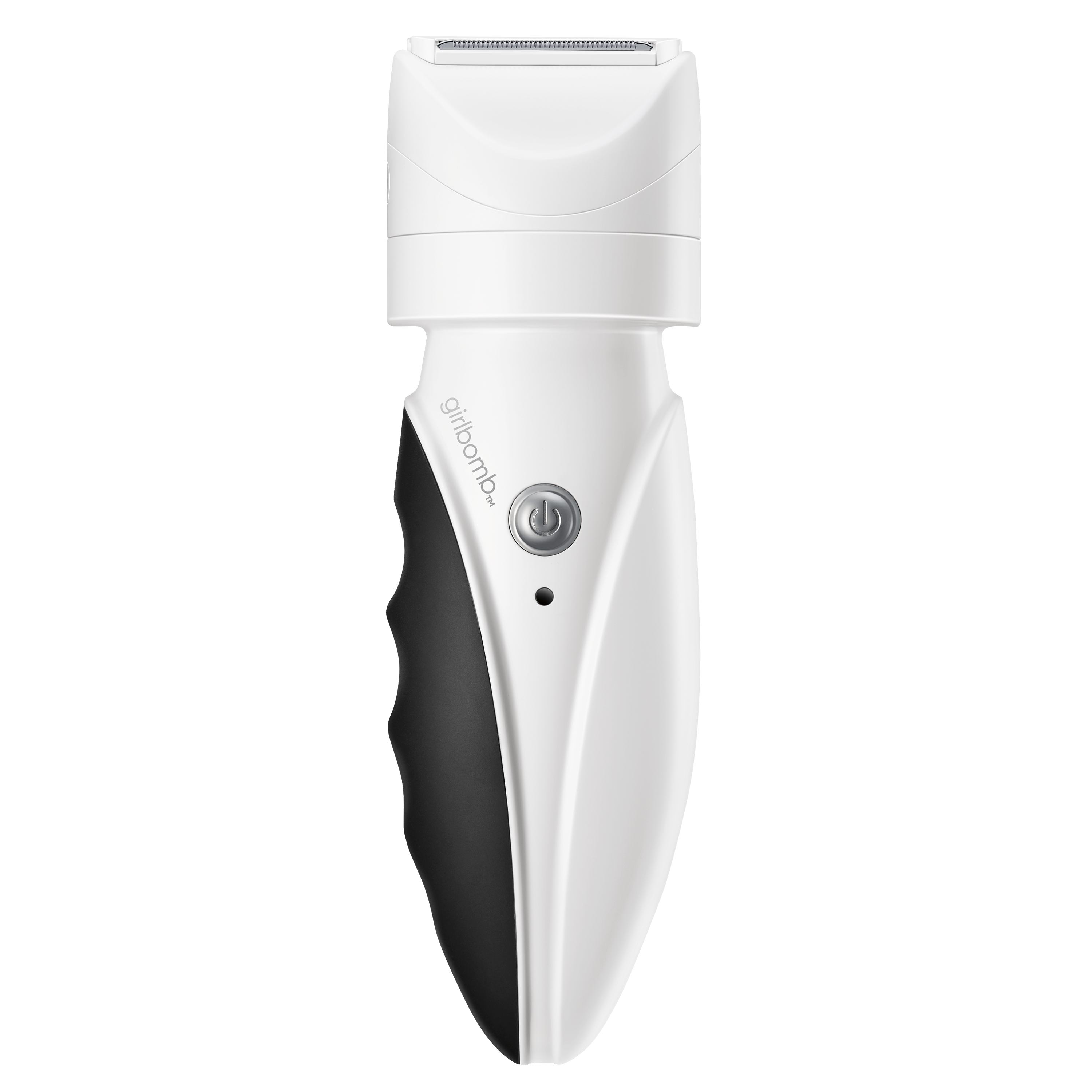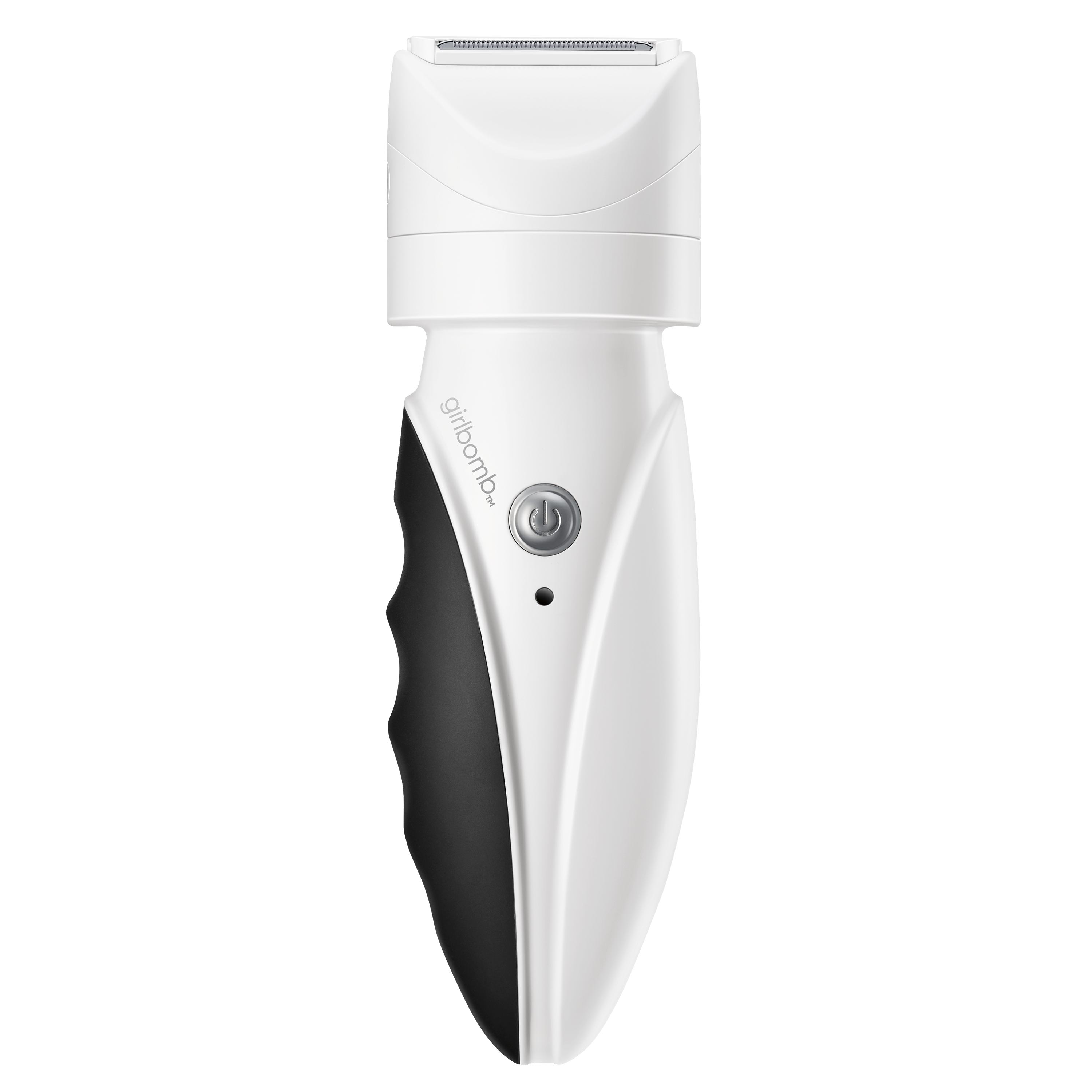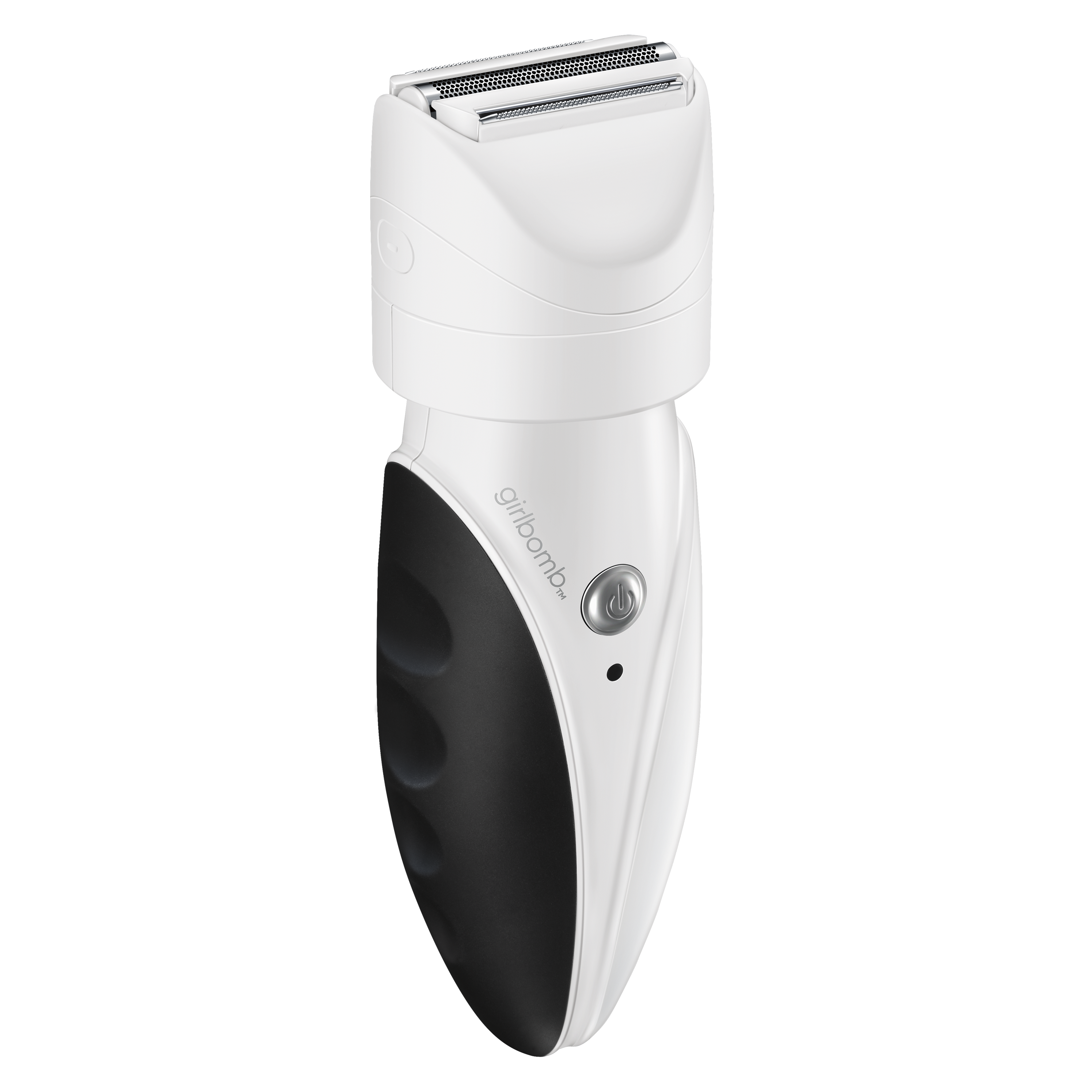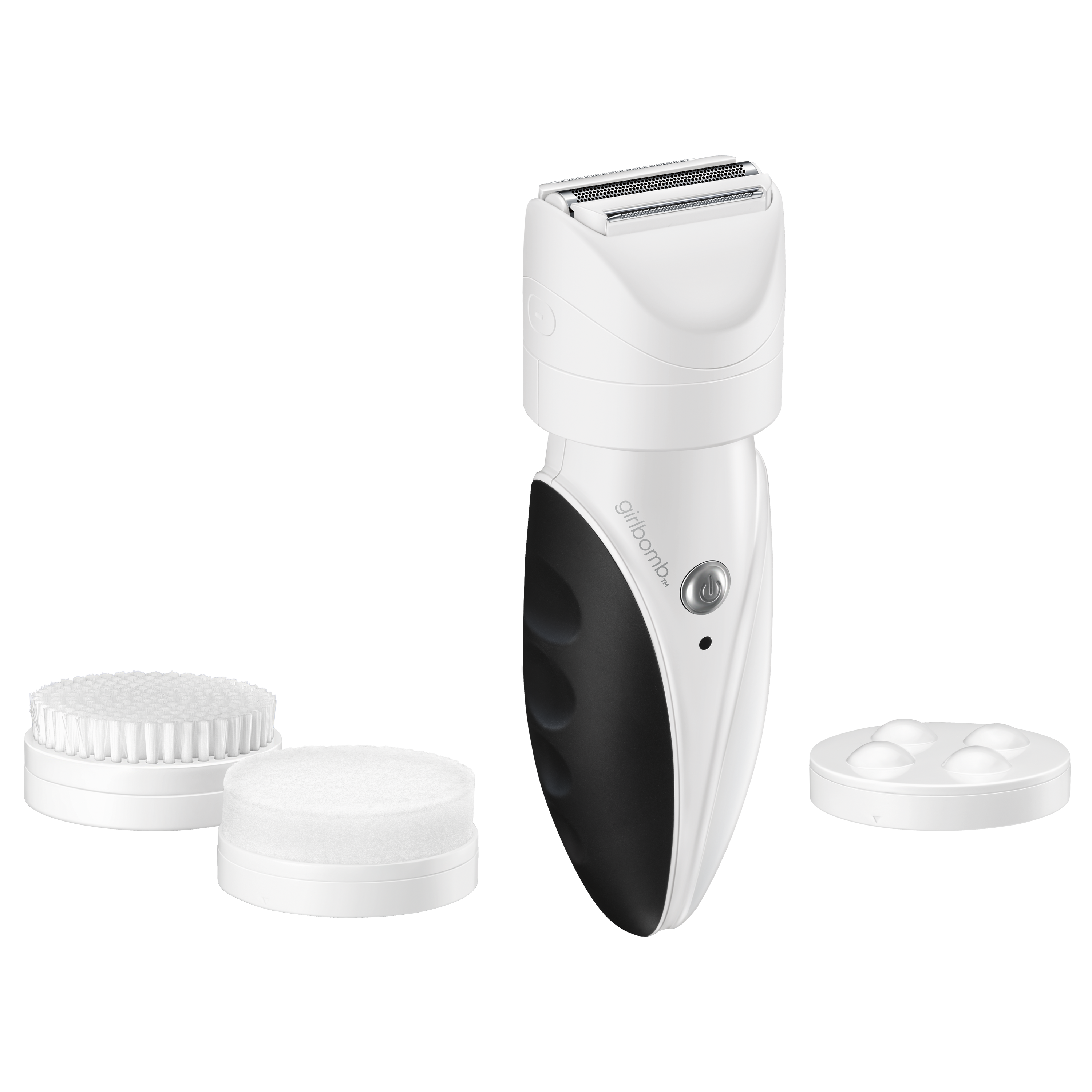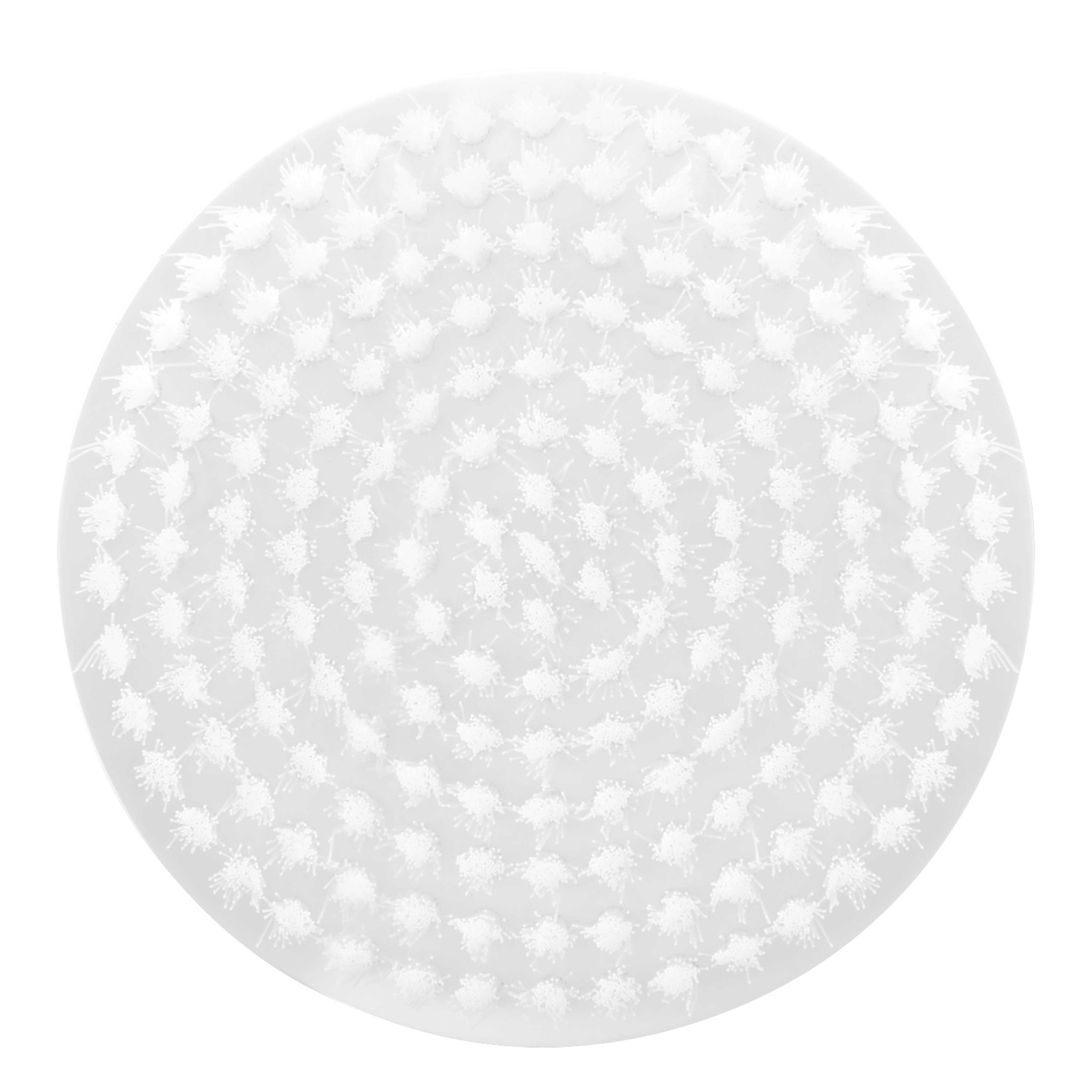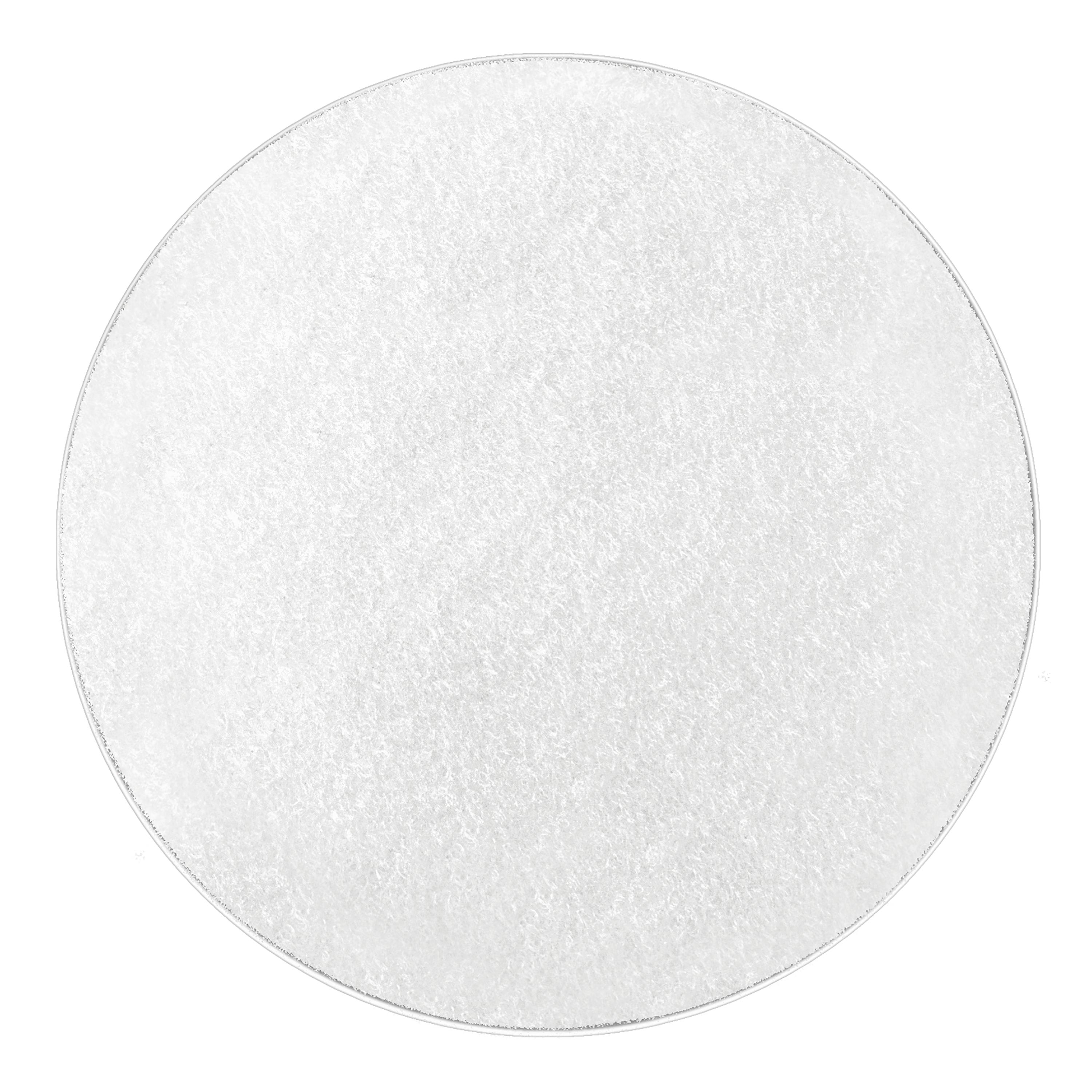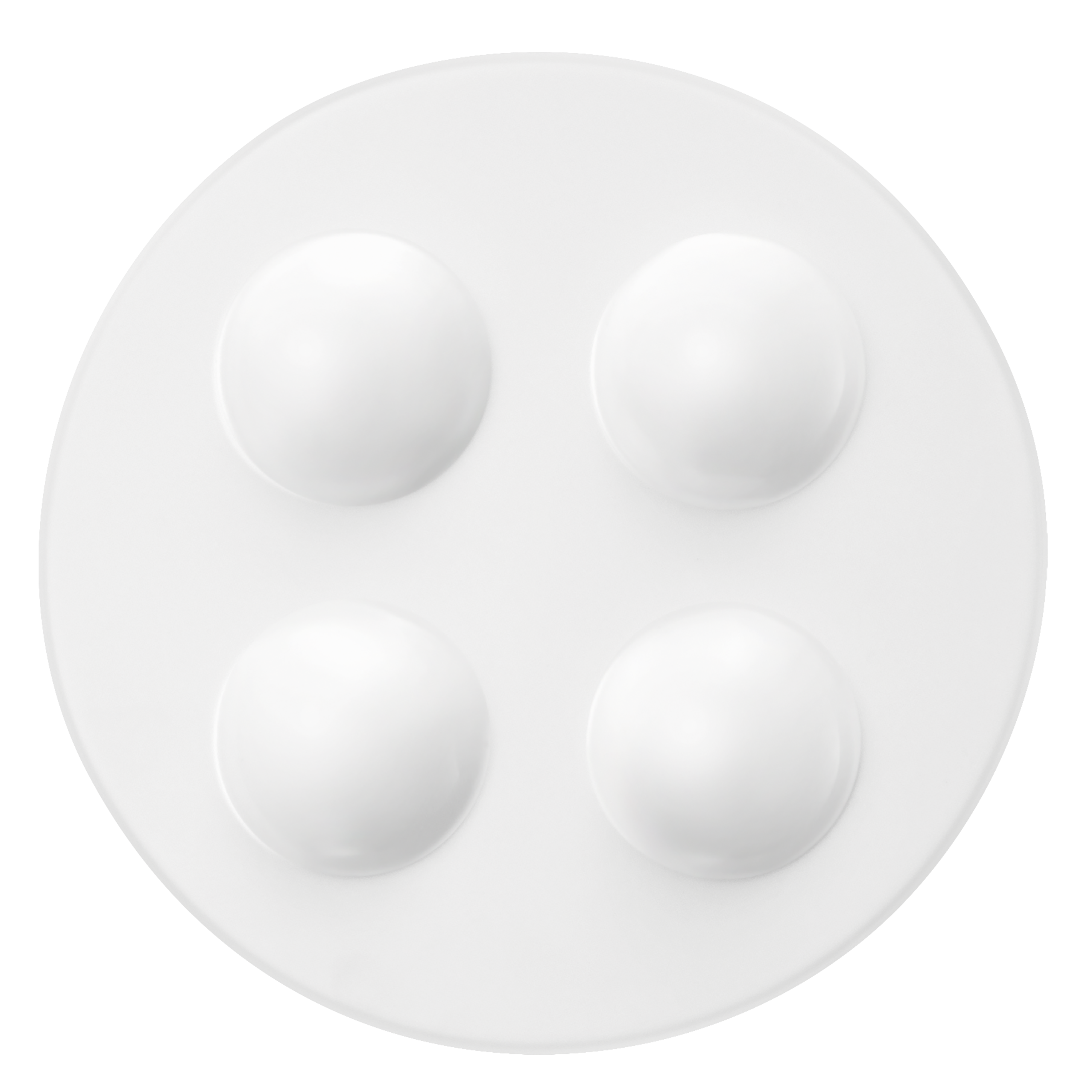 GIRLBOMB® Shaver & Body Polish Kit
Brush, buff, shave, and massage with the Girlbomb® Shaver & Body Polish Kit from Conair®.
Description
Hold the power of personalized skincare in the palm of your hand with the Girlbomb® Shaver & Body Polish Kit from Conair®. Four interchangeable attachments designed to invigorate, exfoliate, shave, and massage your skin make up a customized 4-step system that brings out your shine. Cleanse and exfoliate with the Brightbomb™ body brush and Buffbomb™ sponge, then use the 3-in-1 Shaverave™ with hypoallergenic shaver and blades to gently and effectively remove hair from arms, legs, and bikini area. Finally, prepare skin for moisturizer with the Vibe Out™ massager attachment and enjoy smooth, soft skin in minutes! Can be used wet or dry, cordless or plugged in.
Features
Shaver and Body Polish Kit: Powerful performance that cleanses, exfoliates, shaves, and massages skin with fast, smooth results.
Ergonomic Handle: The Girlbomb Grip® is contoured to fit perfectly in the palm of your hand.
Corded or Cordless Use: Use cordless with 120-minute runtime on full charge or corded for full power anytime.
Interchangeable Attachments: Invigorate, exfoliate, shave, and massage your skin with a customized 4-step system that brings out your shine.
Brightbomb™ body brush invigorates and deeply cleanses.
Buffbomb™ sponge gently exfoliates.
Shaverave™ 3-in-1 shaver has hypoallergenic foil shaver and trimmer blades that safely, quickly, and effectively remove arm, bikini, and body hair.
Vibe Out™ massager preps skin for moisturizer.
Waterproof: The Girlbomb™ Shaver & Body Polish Kit can be used and washed under water when unplugged. Do not use with or in water when the device is plugged in.
Specs and Support
Model Number
NPGBS03
Warranty
Limited 2-year warranty
Dimensions
2.1 x 2.1 x 2.1 in.
Unit Weight
0.5 in.
Color
White
Rated 4 out of 5
by
TayCon
from
Great product, great results!
I really liked this product after using it. I was surprised how soft my skin felt after doing each step in the process. I will certainly be using this for all my major shaving needs. The handle is nice a big allowing for an easy hold while shaving hard-to-reach areas. I put lotion on and use the massage head last and actually loved the results. Only downside is that it does take a bit longer than the classic shave routine, but after seeing/feeling the results, its totally worth it! I would have been really nice if there was a storage case for when the tool and accessories are not in use ( I worry I might misplace the heads).
Date published: 2022-12-20
Rated 4 out of 5
by
Hoftroy
from
Great shaver
I am really enjoying this shaver and body polisher. I love that it has different attachments to really help get a close shave and to help smooth skin. The different parts are super easy to interchange and all work really well. It gives a nice close shave that last longer than my old electric men's razor i was using. It is also very ergonomic in the hand and easy to use. The only caveat for me was that it is a bit bulky when attempting to shave my bikini area, it was hard to get everywhere i needed. But for the underarms and legs it worked perfectly. I will continue using this and overall recommend it.
Date published: 2022-12-10
Rated 5 out of 5
by
tell it how it is
from
Awesome product
I literally tried this out last night .. I am over joyed at how it shaved my legs. I had purposally stop shaving my legs in hopes of recieveing the conair girlbomb polish kit..and I was actually surprised of how awesome this trimmer works i have tried others and nah this is nothing compared to thoses Ive already told my daughters and granddaughters to go out and buy this product when they see it .. I wouldnt recommend something unless i tried it out first and this is way safer than shaving which i normally do wont be shaving anymore now i tried this hopefully it will last me a long time lol if not ill buy one ... thanks for the opportunity to try this out AWESOME is all i can say about it...
Date published: 2022-12-08
Rated 4 out of 5
by
Lori f
from
Shaves Well but scratches easily
I have an older Conair rechargeable shaver and it recently quit working so I was excited to try this new one. It shaved very well and got much closer than the old model. My only issues were that I wished it mounted and plugged into charge like my old one did versus the cord (old one looked similar to a glade plug in when charging-was super convenient and out of the way) and the side shavers stuck out more than my old one and scratched a lot more. I hope to get better at angeling the blade so this is minimized. Otherwise I really liked it. I did not try the attachments yet but the go on easy and for someone that does facials and such they will most likely be great. The motor on this this is nice and strong.
Date published: 2022-12-14
Rated 4 out of 5
by
Adrianna
from
Great product for shaving
I really like this product only for the shaving head attachment. The shaver head is very easy to use. The handle fits nicely in hand and the battery life is great! The shave is not a close as a typical razor. However I find myself reaching for this more than my normal razor. I like the convenience factor and being able to use it dry. If it was just the razor part I would give this product 5 stars. However, I am very disappointed in the other attachments. The brush head is pointless. All it does is vibrate and there is no point. The sponge is also pointless and does nothing. The massage head is broken and will not attach to the handle, therefore pointless as well. Overall I like the shaver but if you are looking for the attachments, forget about it
Date published: 2023-01-10
Rated 5 out of 5
by
Nai1
from
It does what it needs to do!
I really love the amount of features the GIRLBOMB shaver provides. The fact that I can buff my skin, dry or wet brush and exfoliate and shave with the same product eliminates so many separate products from my line up. It definitely simplifies my life. If I had one complaint it would be that the trade off for these features is that is kind of has a bulky, awkward grip at times. But it definitely doesn't put me off from using it. If it could come in a slimmer form factor, it would be perfection.
Date published: 2022-12-22
Rated 5 out of 5
by
Iris1
from
Works great
This shaver and body polish set is great! I have many Conair products because of the quality and functionality and I am loving this one too. It is well made, it feels sturdy, not heavy and it feels comfortable to hold and use. It does a good job when using as a shaver and I love that it can be used corded or cordless. It is a great plus that it can also be used as brush, that way I can easily have a nice exfoliation at home, helping me to keep my body clean and smooth.
Date published: 2022-12-23
Rated 4 out of 5
by
Lorig31
from
Not to shabby
I must say that when I first tried the Conair GIRLBOMB The Shaver I did not like it much., I didnt feel like it did a good job at all. However I did not give up on it! Upon the 2nd try I liked it very much. I dont think I was using it correctly the first tim which was in the shower, the 2nd time I tried it out of the shower and it was so much better. I would say that it is a little difficult to hold as it seems a little to big to grip especially with wet hands.
Date published: 2022-12-27
bvseo_sdk, dw_cartridge, 18.2.0, p_sdk_3.2.0
CLOUD, getReviews, 4ms
reviews, product