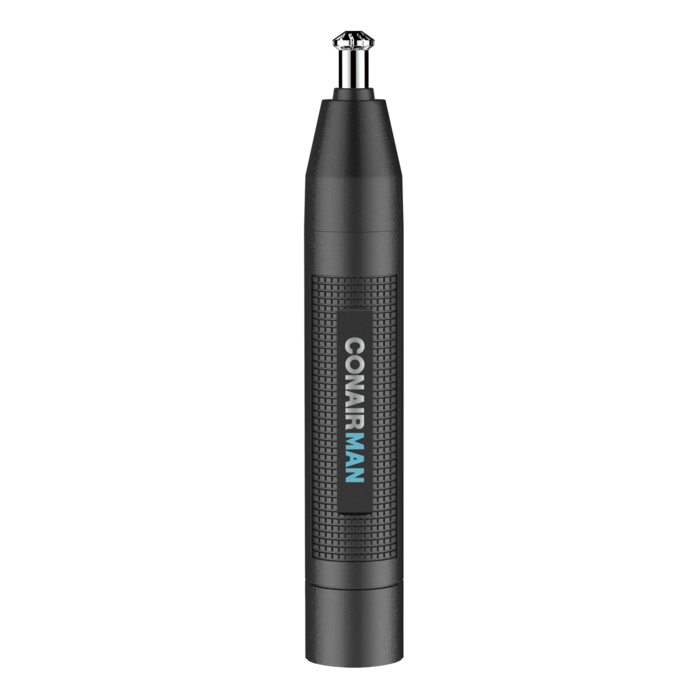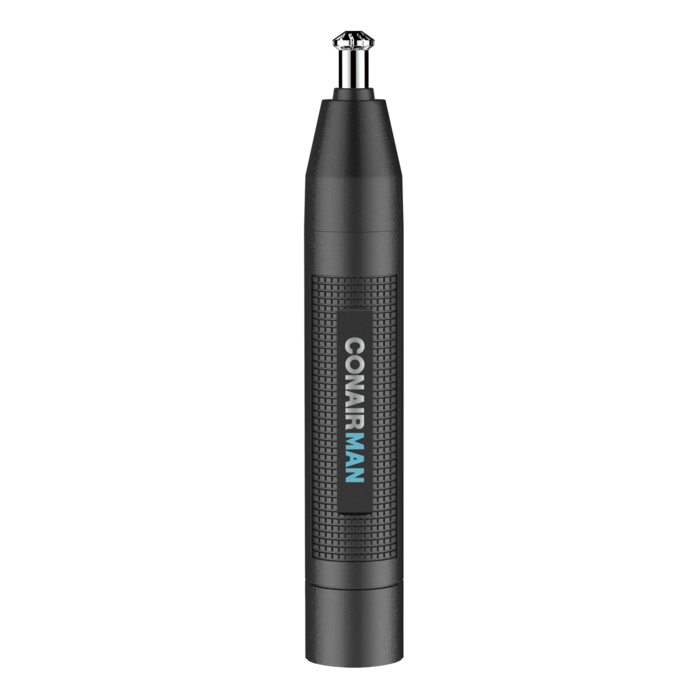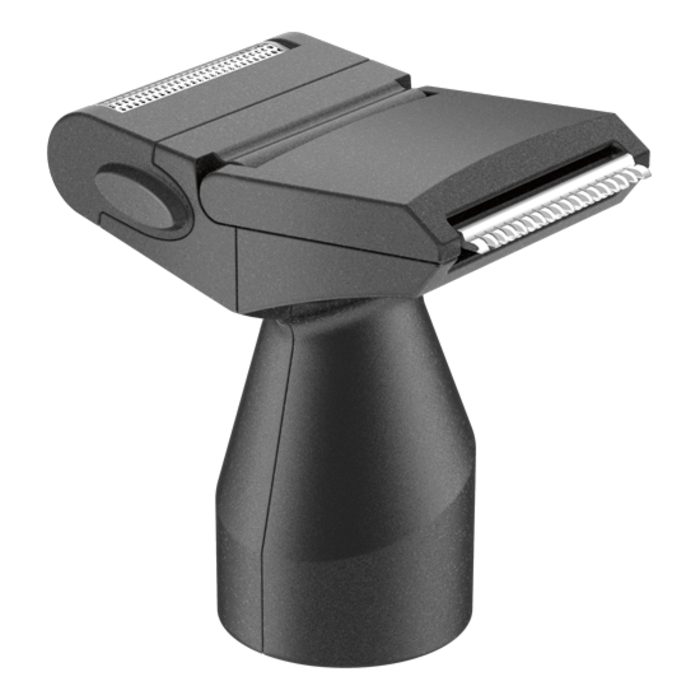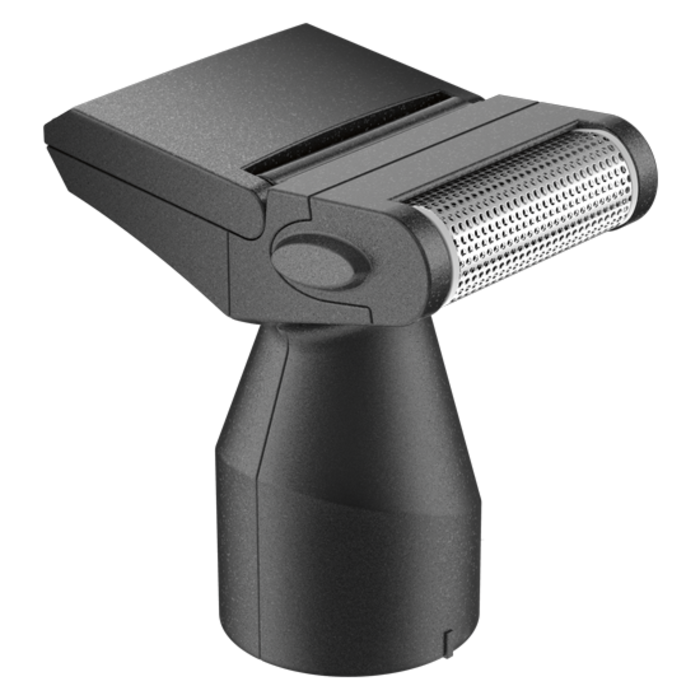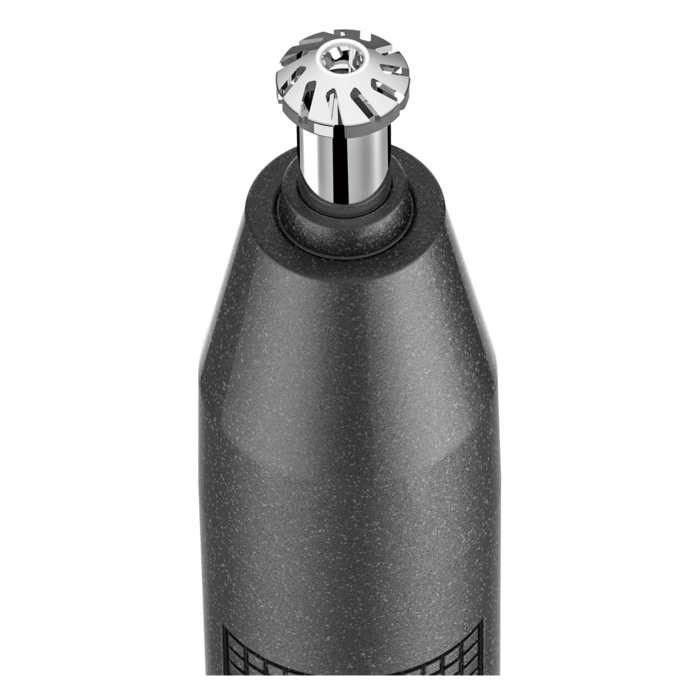 Lithium Battery-Powered Ear/Nose Trimmer
Description
The ConairMAN® Lithium Battery-Powered, Ear/Nose Trimmer features a 3-bevel blade in a compact, highly portable design. The head is washable, and there's a storage pouch, so you can take this trimmer on the road.
Features
Diamond-shaped, 3-bevel blade
Washable heads
Durable/compact design
Storage pouch
1 AA battery (included)
Please note: This product cannot be shipped to a PO Box.
Reviews
Rated

4

out of

5
by
wbdavid89
from
Awesome Products
im giving the Conair nose and ear trimmers a 4 star rating based on the overall construction of how its put together. The on/off turn knob happens to be removable to insert your batteries. That piece actually broke while i was opening it up to insert the batteries , so i could begin my testing of the product. Luckily for me it was still fully functional after that piece broke. Its overall performance was decent once i got the hang of how the blades were rotating and trimming if that makes any sense. It was fairly simple to clean but if you have a good amount of nasal hair you will have to stop a few times to clean it out before you fully finish.
Date published: 2021-01-24
Rated

2

out of

5
by
stephp6e7f
from
requires too much clean up
Pros: I really like the size. Its easy to hold and would be easy to travel with. It did get rid of the nose hair, and it didnt pull. Cons: It doesnt have a vacuum, so you have to clean your nose after you use it. My current nose trimmer has a vacuum in it, so I dont have to use tissue or water or anything after, which is such an inconvenient step to this ConAir model. I wish it had a cap for travel. Im definitely going to lose or throw away the travel bag it came with, so I wish it had a simple cap that popped on to keep the trimmer part clean if I threw it in a travel bag. Ill probably use this for travel since I already have it but not for my regular use.
Date published: 2020-12-18
Rated

4

out of

5
by
Anonymous
from
Conairman Lithium Powered Ear/Nose Trimmer
I was a bit hesitant about using this since the thought of whirring blades near my ear or on the the outside/inside of my nose made me very nervous. After placing the battery in the device and attaching the the top, I decided to give it a try. What I thought the #Conairman #Conair @conair Conairman Ear/Nose trimmer did well was get out longer ear hairs and nose hairs without hurting me. The negatives: it is very loud and when I trim the inside of my nose it tickles and my eyes water as a reflexive result. Would I recommend this? Yes since it is less painful than plucking out nose/ear hairs by other methods.
Date published: 2021-02-03
Rated

5

out of

5
by
maxsouza
from
Best Ear/Nose Trimmer
I was very happy and excited to be chosen for this Conair campaign, thank you very much for choosing me. I am being totally honest when I say that Conair's Metalcraft is one of the best hair clippers I've ever had, it is easy to handle, and the cut is perfect, the blade doesnt stick or lock on the hair at any time (I had this issue with other blades on the first use, I can already identify and know that its not worth buying when i first use it) but this one is great, I dont have anything bad to say about it. as for Conair's ear / nose trimmer, it is just as perfect, totally easy to use, comfortable and equally great, its quality is very good too, and very easy to change the battery.
Date published: 2020-11-24
Rated

5

out of

5
by
iamreggiebrown
from
Trim your ears & nose hairs!
This is a great product and should be marketed for both men AND women. I say it all the time that people need to be aware of their nose hair and the older that I'm getting I'm realizing that I see a lot of hair growing out of my friend's ears every time I notice theres, reminds me to go and trim mine! I really like the design of this trimmer, it's unlike any that I've used or seen before. It's very comfortable while trimming inside your nose and doesn't give you that nose tickle that some trimmers give you. ConairMAN Battery-Powered Ear/Nose Trimmer, Lithium Powered
Date published: 2020-12-02
Rated

5

out of

5
by
jaybeeh
from
No more Trauma!
Conair Ear / Nose trimmer I never used a nose trimmer that didn't pull my nasal hair and made me teary-eyed. Trimming my nasal hair is always traumatic, but its something I have to endure to look clean and presentable. Thats why Im very pleased to receive and use this trimmer. I believe that the diamond shape of the trimmer and its triple-blade helped to cut and not pull the hair. I cant believe that I finished trimming in less than 2 minutes (yes, i timed it). It's really easy to use and its size is perfect for traveling. The only con about this is, it's not using a rechargeable battery but a disposable one. Nowadays, everyone is looking for convenience, and making this use a rechargeable battery will be perfect.
Date published: 2020-12-02
Rated

5

out of

5
by
Anonymous
from
Great Trimmer
The ConairMan Ear / Nose Trimmer worked perfectly well for me! It has a very nice grip and feel good in my hand. Battery is included and running quite nicely! This is a very great trimmer because it really cut or trimmed the hair inside the nose and the ears without pulling, skipping and hurting myself. Its a very nice and safe Ear / Nose Trimmer that Im going to keep. #conairman #metalcraft #influenster #clippers #barbers #barbershop #hairstyle #hairtrimmer #gromming #mensfashion #mengrooming #menstyle #conair #complimentary
Date published: 2020-12-02
Rated

4

out of

5
by
christophert8
from
Great product!!
it's an overall great product to have. I liked how simple it is to use and I also enjoyed feeling confident in using it as well. I hardly use nose hair trimmers because of how scary it is to put blades in your nose. However, these trimmers come with a guard that don't let the skin touch the blades. I would've loved the product to be somewhat easier to disassemble. I had a rough time putting the batteries in, as I thought I could've broken the plastic piece off. Besides that, I think this product is amazing!
Date published: 2020-12-25
bvseo_sdk, dw_cartridge, 18.2.0, p_sdk_3.2.0
CLOUD, getReviews, 6ms
reviews, product