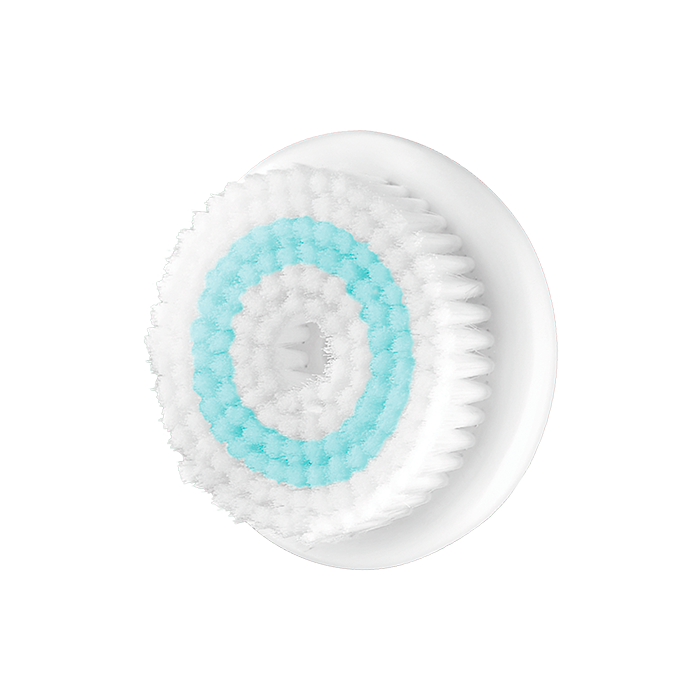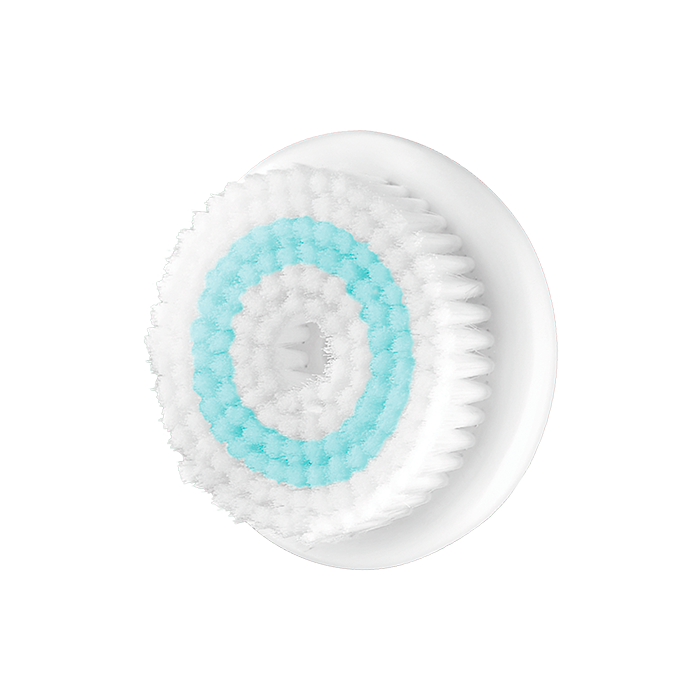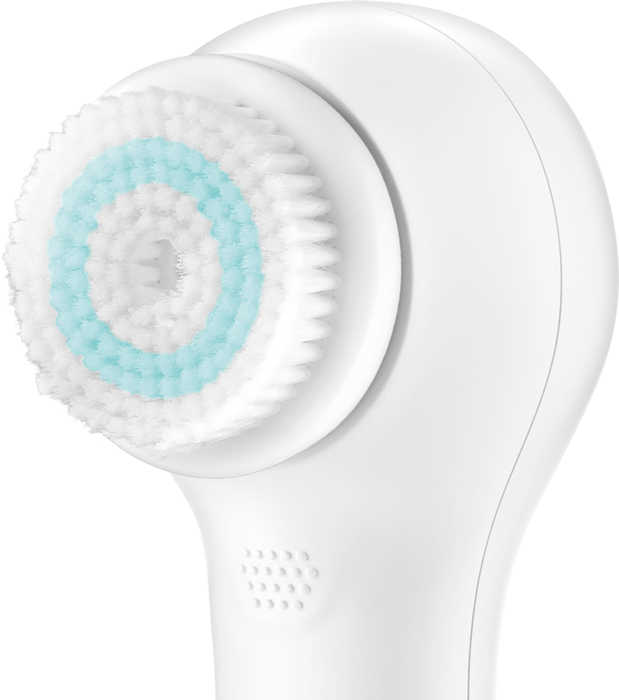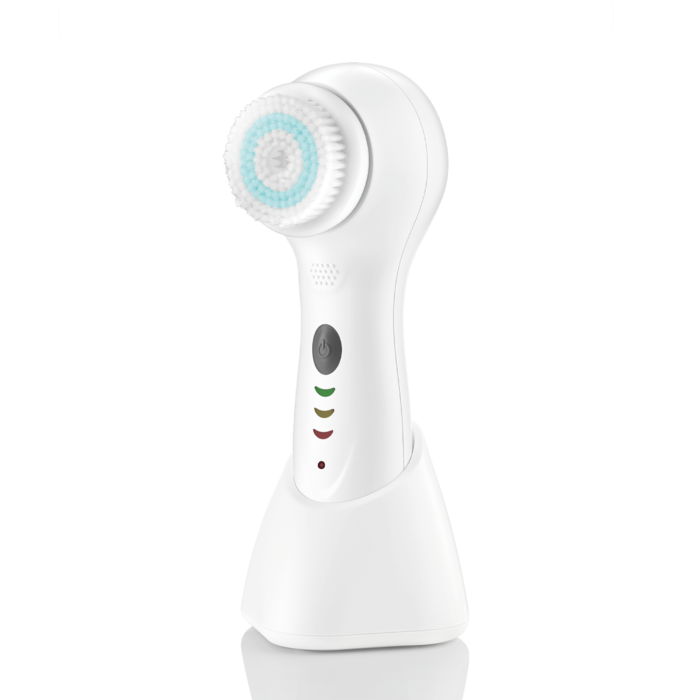 Sonic Face Brush Replacement Head with Adapter
Keep skin thoroughly cleansed with this Sonic Facial Brush Replacement Head
Description
This replacement brush head is a must for maintaining your skin's youthful, healthy-looking glow. The bristles are specially designed for deep cleansing and exfoliating with a spa-like treatment that leaves your skin feeling refreshed and revitalized. Use your new brush head daily to smooth and pamper your skin and keep it looking thoroughly cleansed and invigorated. Includes a facial brush adapter that pairs with your Clarisonic device to keep your skin refreshed.
Features
Fits perfectly so you can continue to deep cleanse, smooth, and revitalize your facial skin.
Specially Designed Bristles: Ideal for deep cleansing and exfoliating facial skin daily without irritation.
Includes Facial Brush Adapter: Easily pairs with your Clarisonic device to keep your skin refreshed.
Specs and Support
Model Number
SFBRPA
Shop By Tools
Replacement Heads
Warranty
Limited 1-year warranty
Dimensions
0.8 x 0.8 x 1.95 in.
Color
White
Rated 5 out of 5
by
lorifey
from
Great Brush for daily use providing a deep clean t
I suggest wetting the brush adding a small amount of cleanser and gently allow the brush to do the work of getting your skin clean and refreshed. The new True Glow Sonic Facial Brush Replacement Head is ideal for deep cleansing, exfoliating, moisturizing, and massaging your facial skin daily without irritation. This battery-operated, water-resistant facial brush is recommended for every skin type at every age! The specially designed bristles and easy pairing make for an indulgent at-home spa experience that leaves your face feeling flawlessly smooth and refreshed. It was very easy to use with my Clarisonic system. I will be purchasing this.
Date published: 2021-10-28
Rated 3 out of 5
by
aidanr
from
Not great for a Clarisonic
I was so excited to get these for review! I have had a Clarisonic for 10 years and when they closed last year I was so sad. This is billed as a replacement for their brush heads. I think the brush itself is comparable. It's a little harsher than I am used too, so if you have sensitive skin this might be too much. My issue with it is the adapter to fit the Clarisonic. It doesn't fit flush to the device. Since it isn't flush I ended up covered in water and cleanser. It went everywhere! I would use this in the shower, but never again to wash my face at the sink. The force sucked the water in and shot it out in every direction. I've never had that happen before!
Date published: 2021-09-13
Rated 5 out of 5
by
amandas564
from
Excellent brush head
I did receive this item free from Influenster in exchange for my honest opinion. I still have a Clarisonic Mia 2, and the adapter this brush head came with works flawlessly on my Mia 2. Its just a click in piece that really stays put. I don't notice any rattling or looseness at all. It's a nice dense brush head, yet it's gentle on my skin. I've been using it with CeraVe foaming facial cleanser for about 2 weeks now, and I can see my pores being cleaned out really well with it (I have large pores on my nose especially). My skin also feels nicely exfoliated, which I need. I am grateful Conair made the adapter and priced the head reasonably. I'll absolutely be repurchasing.
Date published: 2021-09-13
Rated 5 out of 5
by
jamieu1
from
Always Gets the Job Done!
I use my Conair True Glow Sonic Facial Brush every morning without fail. I generally replace brushes every 3-4 months as suggested. Let the brush and tool do it's job. You do not have to press down hard at all. The brush is great and doesn't wear like other brands and stays true to form. The replacement heads also comes with a cover, which has holes, for ventilation. They are very easy to replace in a matter of seconds along with cleaning. After I clean my brush I pay dry with a clean cloth. Taking the time to clean your brush each time makes a difference in the longevity for the brush. Highly Recommend!
Date published: 2021-09-08
Rated 5 out of 5
by
selekaw
from
Thank you Conair True
My Clarisonic is back!! Thanks to the help of True Glow. I was looking for replacement brush heads. I could not find any to fit my Clarisonic. I received a free set to try from Influenster. So I gave the replacement brush head a try. Wow this made Clarisonic better than I remembered. The replacement brush head was an easy fit on my Clarisonic. The brush felt so good on my face. I love the way the brush molded my face. So very flexible. The brush head was easy to use with my face regiment. Conair True has given my Clarisonic new life & my face new glow.
Date published: 2021-09-18
Rated 5 out of 5
by
jamiew9
from
Cleansing Clean
When I open the package I was a bit confuse that the design is a bit different than other one that I had use before. It came with two pieces instead of two. Any way after I gave it a try that it does make sense that it's actually make the brush easier to clean and dry. Also it's harder to get mold after use which is one of the main concern that I would have when it comes the the head brush. I like how it is gentle to the face and clean well at the same time. The brush is soft for skin, but tough for the facial grease. It does it job for sure!!
Date published: 2021-08-31
Rated 5 out of 5
by
pansyg
from
I like it!
It's bristles are thick and strong enough to remove grime and makeup but not too hard or scratchy to cause irritation. Some cheaper bristle heads I've used in the past had way too thin, slick of bristles too thoroughly clean. I don't have any of those they've all been thrown away or I'd compare with pics. This is very similar to the Clarisonic replacement head I've used in the past. I posted some pics for comparison. The left is Conair True Glow, right an old Clarisonic head. Then on the other pic Conair is in the middle and I added a hand held ecotools head for comparison. The biggest difference between the Clarisonic is it spins in the middle as well and has more bristles. The ecotools is more dense and soft. These are 3 of my favorite I've tried.
Date published: 2021-09-09
Rated 5 out of 5
by
mexicalianmami
from
This brush is just as good as the original!
If I didn't open the package and put this brush on the adapter itself I would've never known the difference between this and the original brush that came with my device. I use this with the Mia Prima version of the spinning brush and it works just as good as the original. It fit on perfectly nice and easy it clicked right into place and it even looks better than the brush I had on there since it was on there for a while lol. Thanks influencer for giving me the chance to try this in exchange for my honest opinion.
Date published: 2021-09-22
bvseo_sdk, dw_cartridge, 18.2.0, p_sdk_3.2.0
CLOUD, getReviews, 4ms
reviews, product