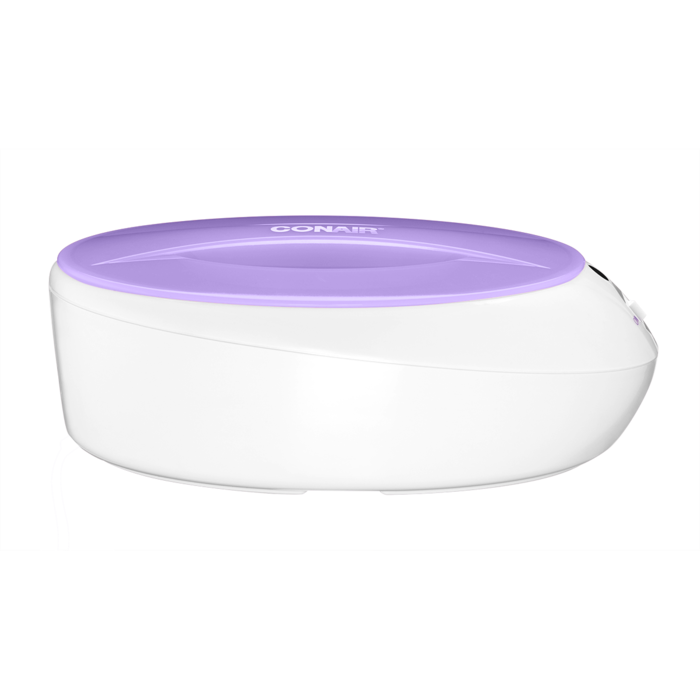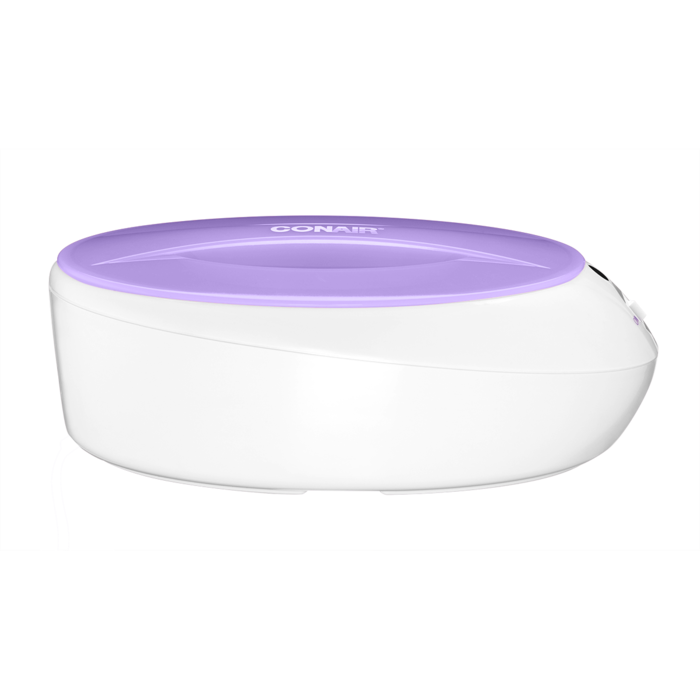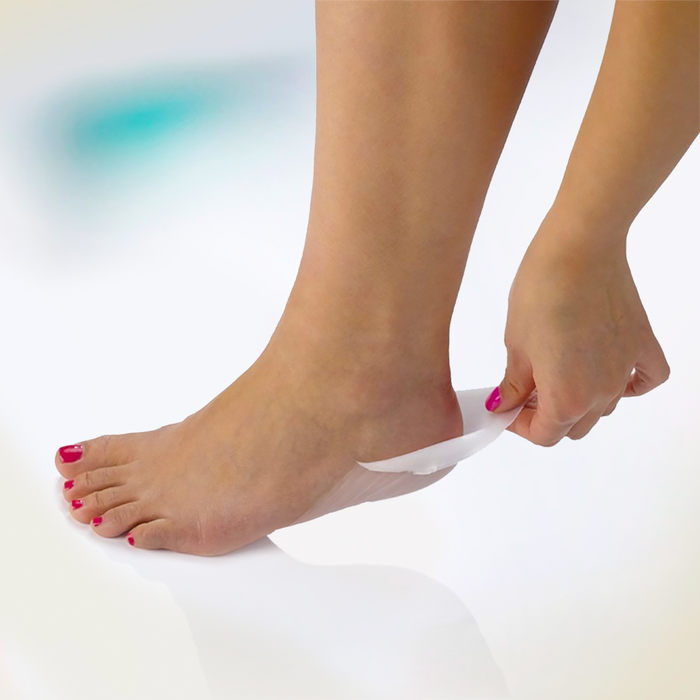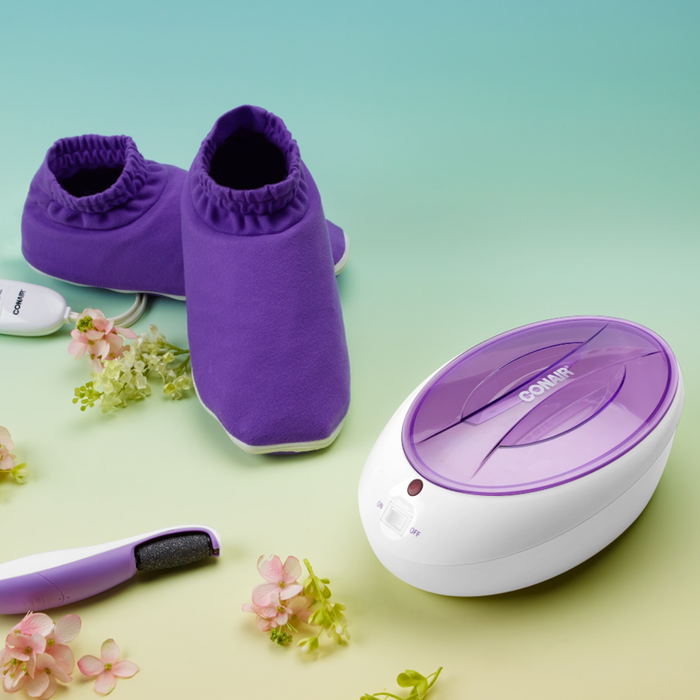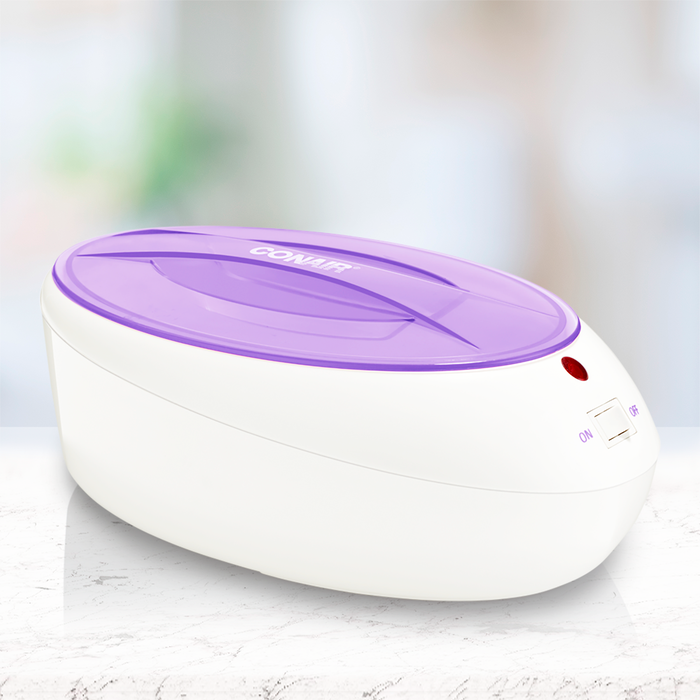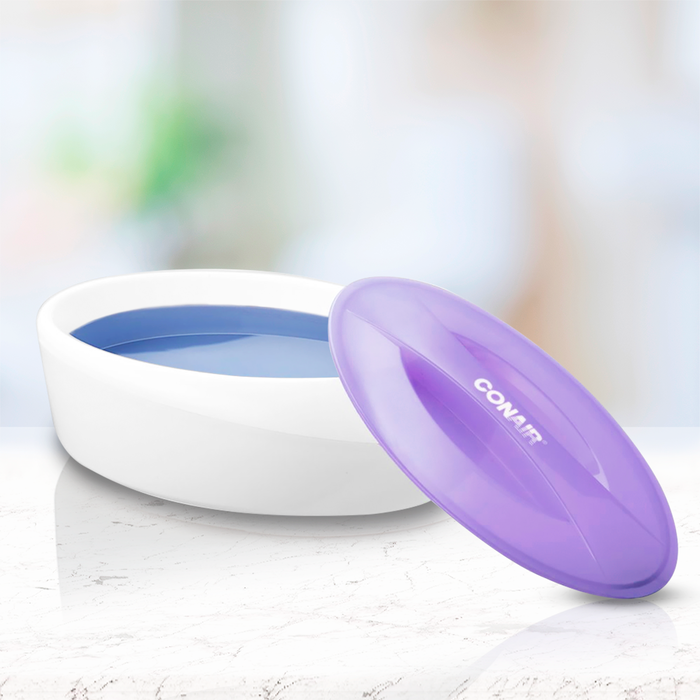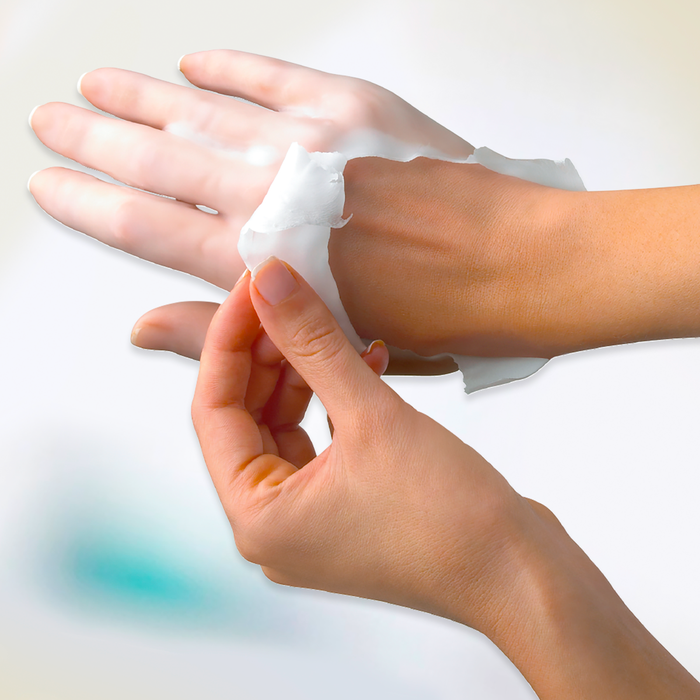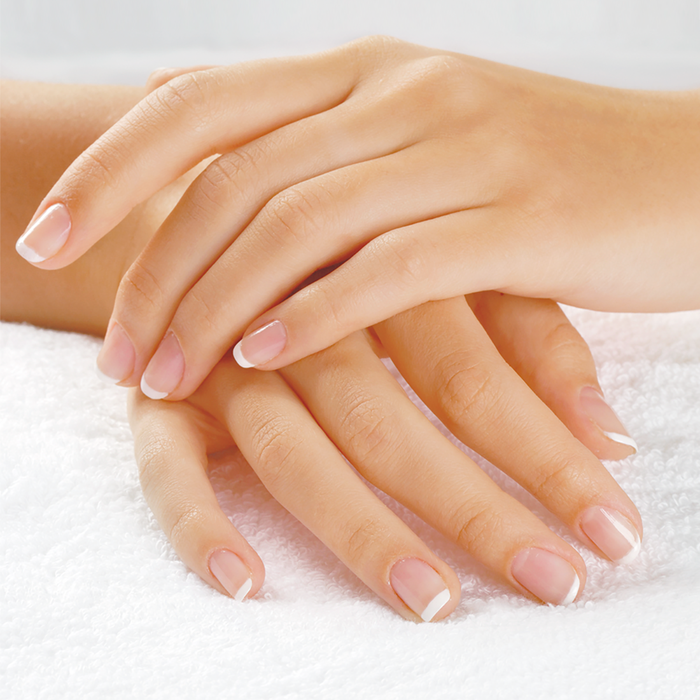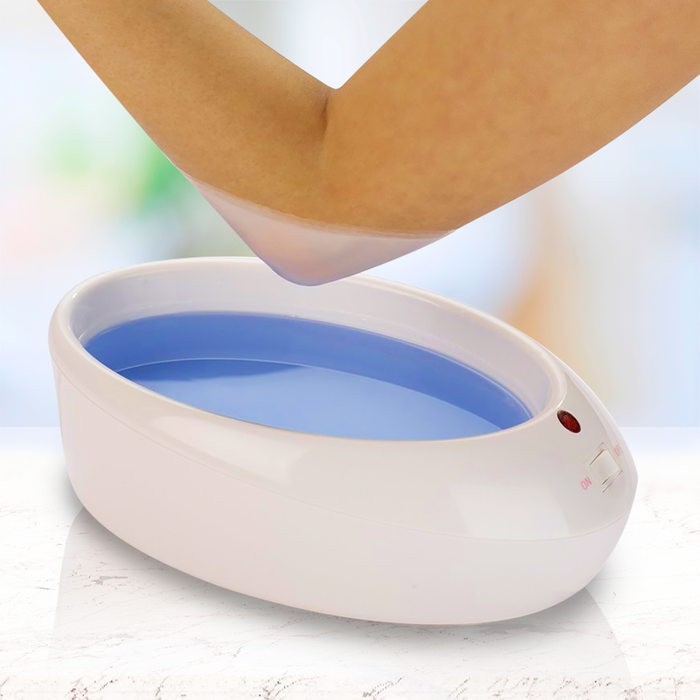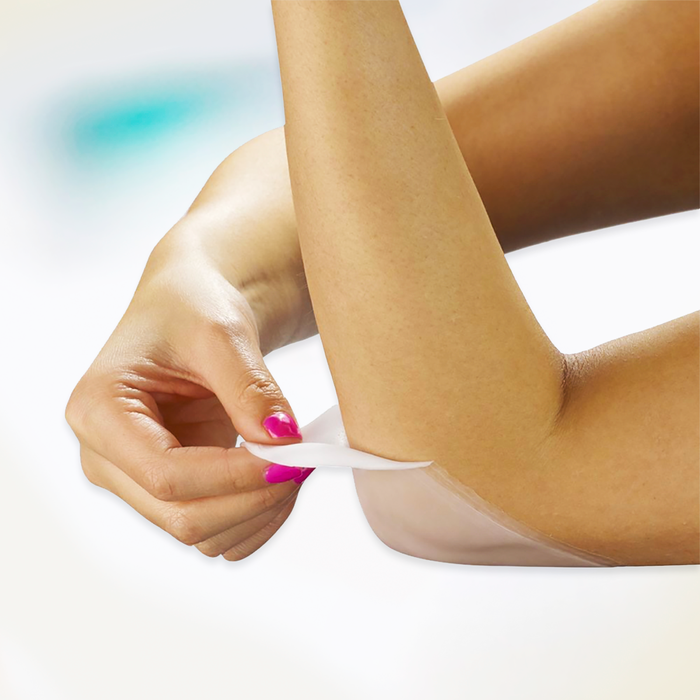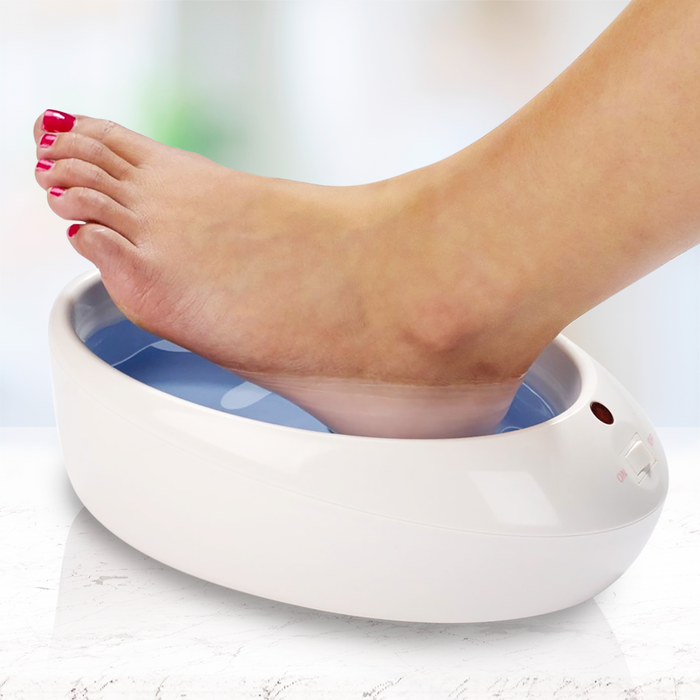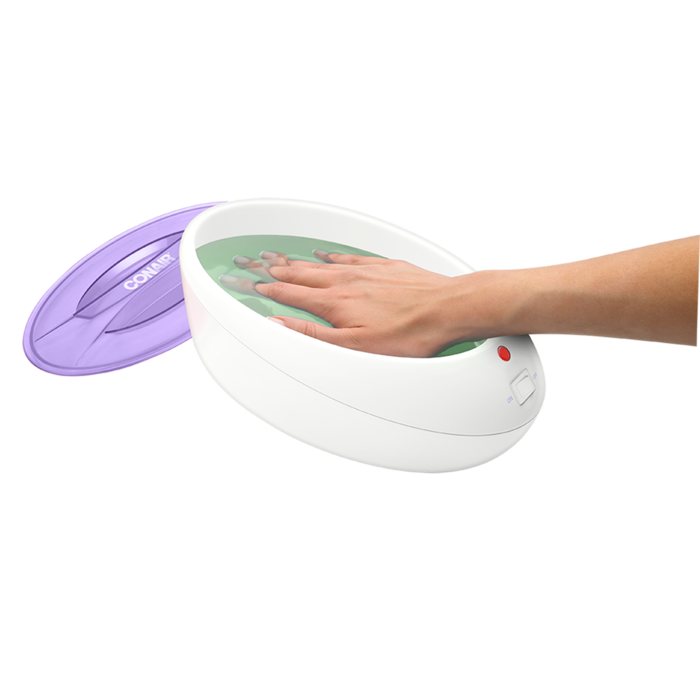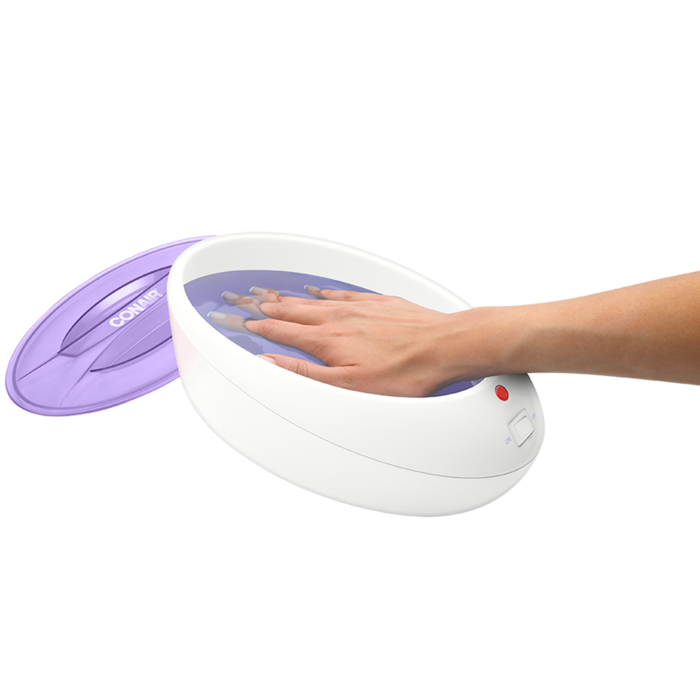 Thermal Paraffin Bath Moisturizing System
Description
The relaxing warmth of the True Glow® Thermal Paraffin Bath Moisturizing System immediately revitalizes the rough, dry skin on hands, elbows and heels. A deeply exfoliating and hydrating spa treatment. Simply peel off the wax and discover your new soft skin.
Features
Heated wax treatment
Alleviates dryness and decreases the signs of aging and sun damage
Dip hand, elbow, or heel several times to create a wax covering, then peel away wax to reveal softer, smoother-looking skin
Unscented wax smoothes and softens skin
Includes 1 lb. of wax
Specs and Support
Model Number
PB8NPRF
Shop By Tools
Thermal Paraffin Spa System
Warranty
Limited 1-year warranty
Dimensions
4.1 x 4.1 x 6.5 in.
Unit Weight
LBS
Depth
6
Height
7.25
Weight
3.4
Width
11.75
Color
Purple
Parts and Accessories
Rated 4 out of 5
by
Lindsay08
from
Fun Treat
Now that it's colder and we are all washing/sanitizing our hands more frequently, our hands get dry. I was excited to try this system to moisturize our skin. I was surprised by how small the unit is though. It's impossible for my husband to put his hand in and spread out his fingers. I was hoping to be able to use it for my feet, but it's not big enough for my whole foot either. Nonetheless, I did find it to be a fun treat for a cold wintry day as it's so warm and it did add some moisture to our hands. Although, it did take 3 hours for the wax to completely melt, versus the 90 minutes it advertised. So, plug the unit in hours before you actually want to use it.
Date published: 2020-12-31
Rated 4 out of 5
by
Emm1
from
Interesting Paraffin Spa Experience
The product is very easy to use. It also comes with a pound of paraffin wax, making it even better. Although the compact size of this machine makes it easy to move around, I wish it's a little wider and deeper so that there would be some space to move my foot or hand around while using it. In terms of functionalities, it does take a while to heat up the paraffin. The overall result was impressive as my feet did feel more moisturized. I gave an overall of 4 stars as the quality of the product could have been higher, but the machine is worth its price. Disclaimer: I received this product for free for testing purposes. All opinions are my own.
Date published: 2021-01-08
Rated 5 out of 5
by
Gigi1
from
Lovely to use
This paraffin wax spa is wonderful. It was easy to set up, melting the wax took the longest but once It was initially melted everything was a breeze. Upon submerging my hand into the bath the first time I was pleased with how warm it was. I had fears that it was going to be too hot and make me uncomfortable but it didn't. The process is really easy and in the end my skin on my hands and my feet are super soft. And I love how you can use it over and over again. Truly is a spa experience in my home. And affordable too! I have never tried a product like this before and this is the best experience I could've ever asked for. I will forever be using this.
Date published: 2021-01-13
Rated 5 out of 5
by
DStraub67
from
AMAZING HOME SPA
I received the Conair true glow Thermal Paraffin Spa moisturizing system free in exchange for my honest opinion and I truly love it! It's so easy to use. The wax melts easily and smells great. It's comfortable heat is renewing. I used it on both my hands and feet and they became moisturized and even repelled moisture like a car with a fresh wax job. My feet and hands were unbelievably soft for days. My only suggestion is to dip 2 or 3 times instead of 5 times like the instructions say so you can save the wax to use more times. A couple dips is sufficient. I recommend for anyone that wants an amazing home spa experience.
Date published: 2021-01-09
Rated 5 out of 5
by
Lifewasosarcasm
from
A simple luxury
I always enjoyed getting paraffin baths for my hands at the nail salon before COVID & now I can do that at home! This is just like at the salon. It's simple to set up and comes with wax. This is a simple luxury to have at home. I have dry and cracked hands and feet and after dipping both my hands and my feet into the wax and leaving the paraffin wax on for 20 mins (i wrapped towels around my feet and secured it with a rubber band) i can see a noticeable difference in the look and feel of my skin. It was also fun for my kids to try and then peel off their feet. I have been using the paraffin bath once a week since I got it, it's such a fun addition to my self care routine.
Date published: 2021-01-17
Rated 5 out of 5
by
Andrea1969
from
Did the job as it is described!
I've used this once after reading the directions twice. My arthritic hands do feel better after use. My husband cut the wax (included) up into six pieces per pound instead of four and It took less than 1.5 hours to melt. Then I waited another half hour before putting my hands in, which worked out well (the wax was hot, but not enough to cause a problem.) Following the instructions, I quickly and gently dipped one hand in five times, then used the plastic liner and mitt. Then repeat with the other hand. I kept the mitts on for about 15 minutes. I recommend opening up the plastic liner before dipping because once the wax is on your hands, the liner is hard to open. There was no leak. So far, so good!
Date published: 2020-12-31
Rated 5 out of 5
by
thesuperherofamily
from
Cool gadget for a home spa experience
I've only ever had paraffin wax when I got a pedicure at a salon, so this was really cool to be able to do this at home, especially with the way 2020 has been. I tried it on one hand, followed the steps, and my hand felt so soft and moisturized after. I'll be trying my feet next. I really like that you can reuse the wax if you are the only one using it since you use it on freshly washed skin.
Date published: 2021-01-08
Rated 4 out of 5
by
DHardie
from
Works but time consuming
I was so exited to try this, I miss the paraffin treatment when getting a pedicure/manicure so I love that there's a way to do it at home. The paraffin left my hands and feet soft and moisturized. I'm taking off a star because this takes some planning/time. It was hard to find a time to use since it takes 90 minutes to warm up, and with kids and pets I had to find a safe spot for that long as well. You also have to use plastic wrap to seal your hands and feet so it was a little tricky trying not to make a mess. I liked using this and will use it when I'm feeling like pampering myself or my hands/feet need a little extra love. While it's not as convenient as I'd like, it works great and is nice and relaxing.
Date published: 2021-01-27
bvseo_sdk, dw_cartridge, 18.2.0, p_sdk_3.2.0
CLOUD, getReviews, 5ms
reviews, product