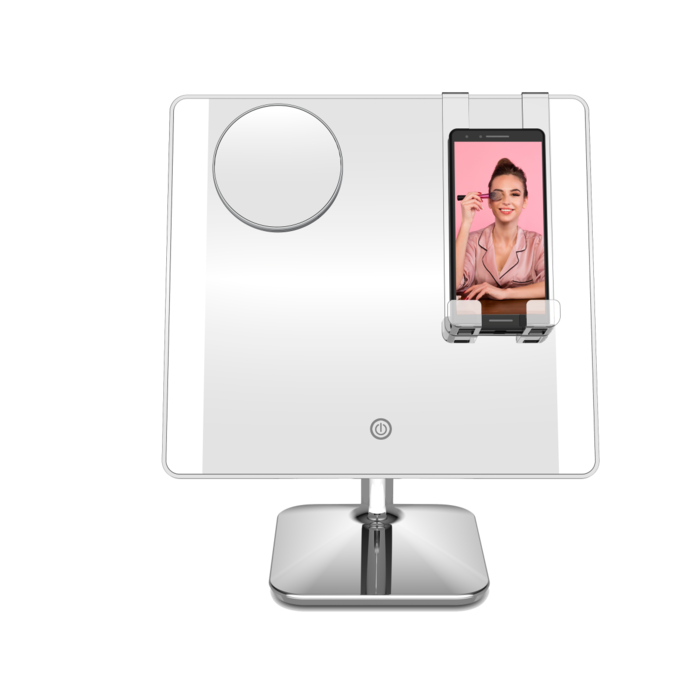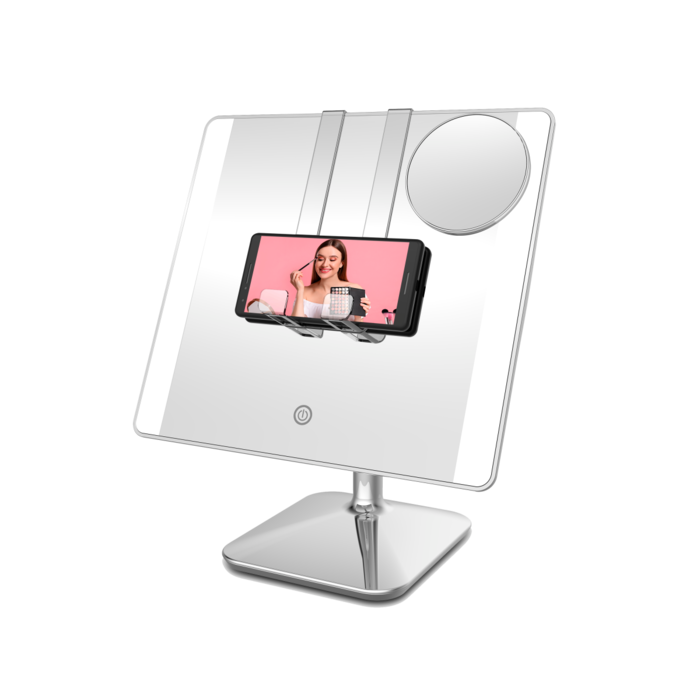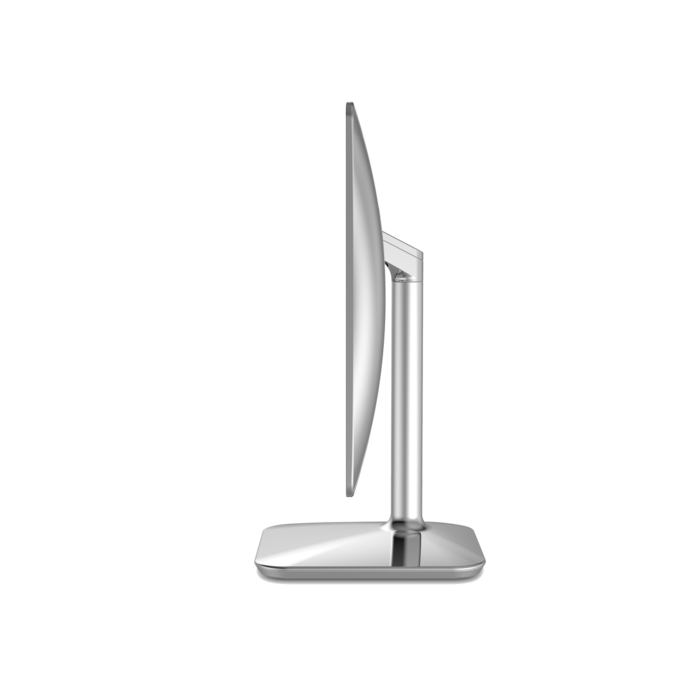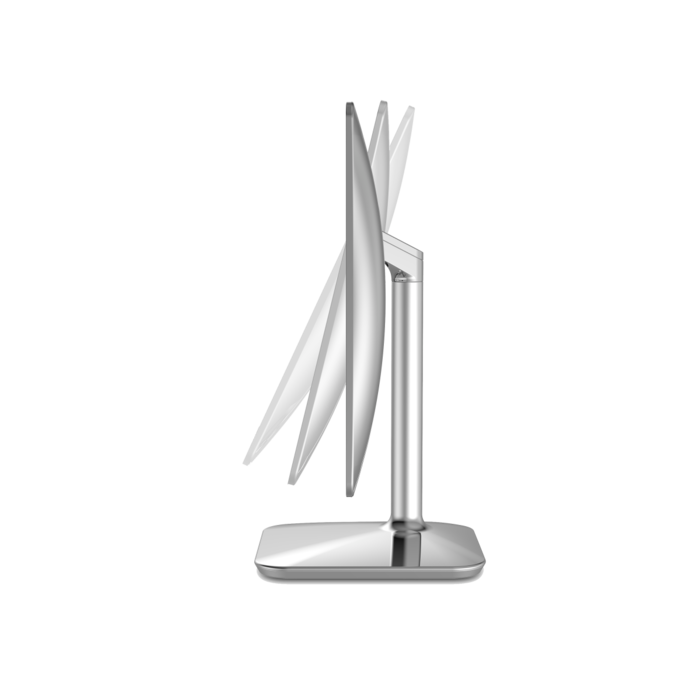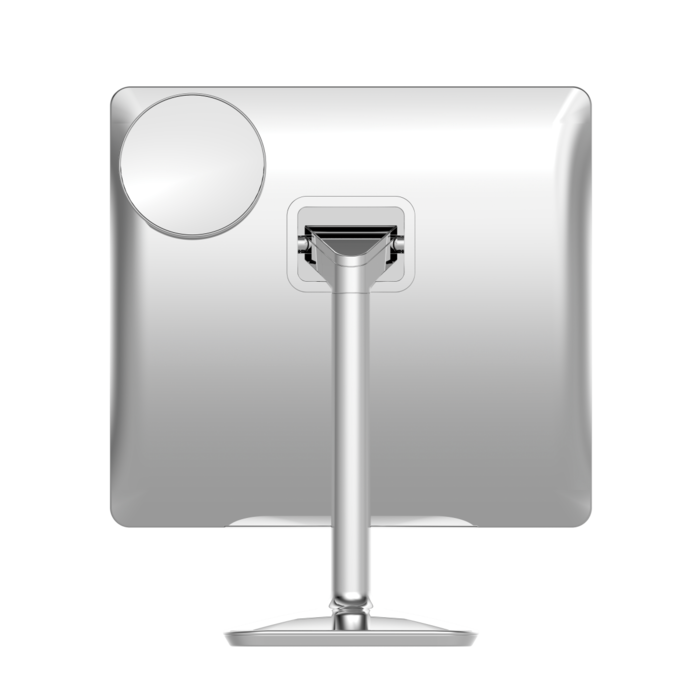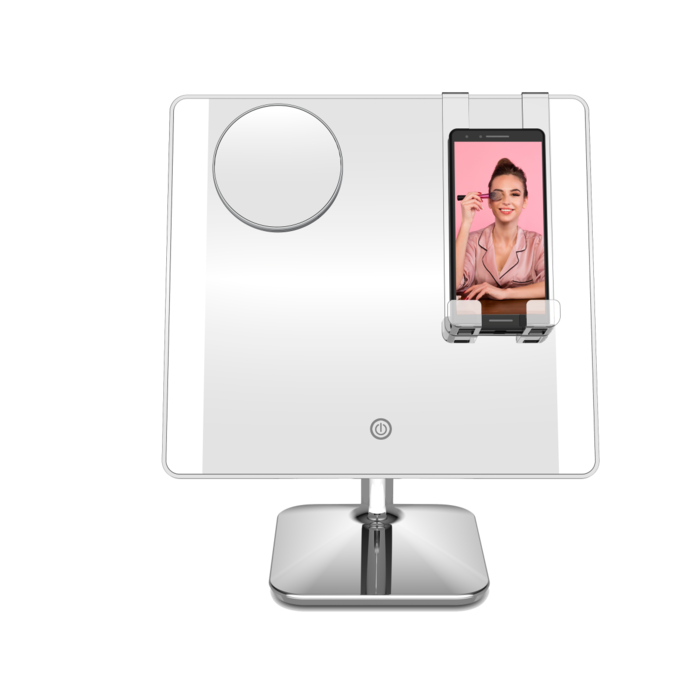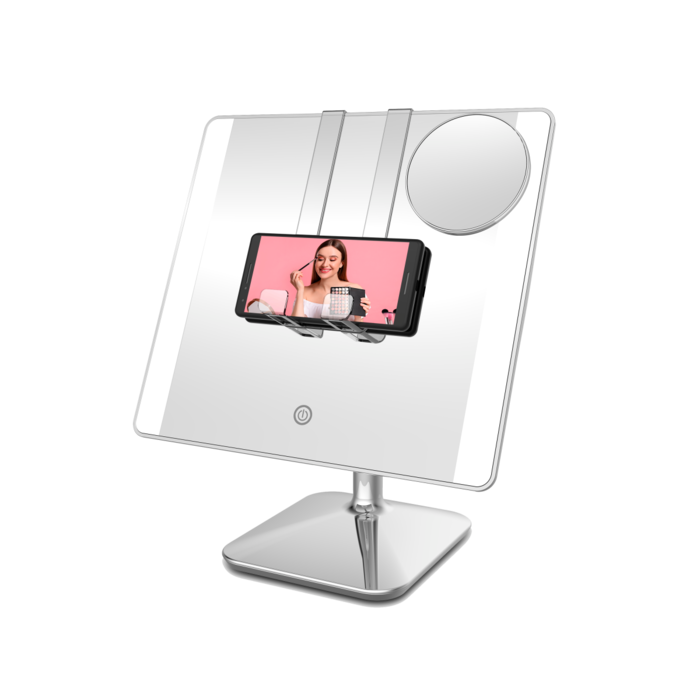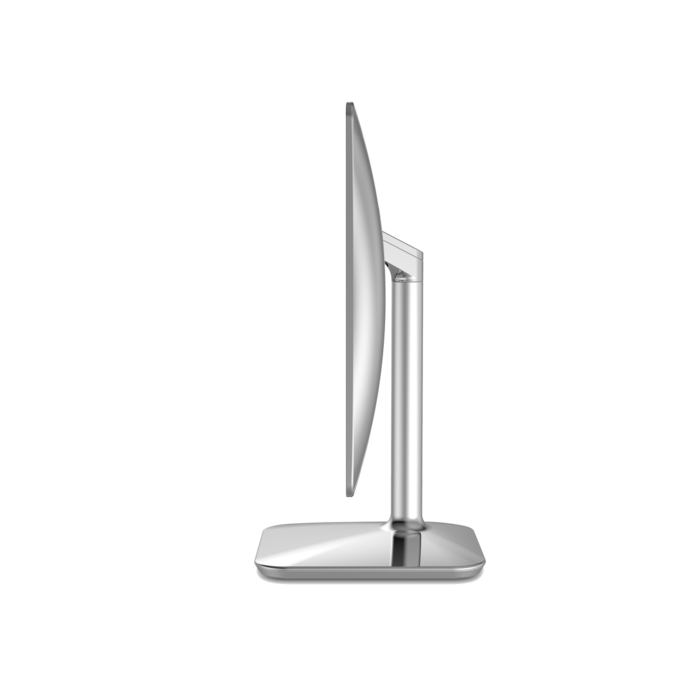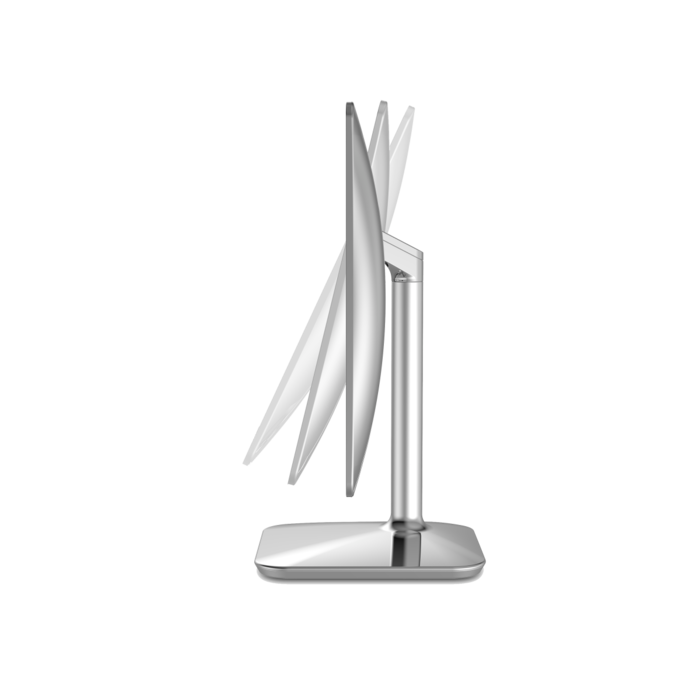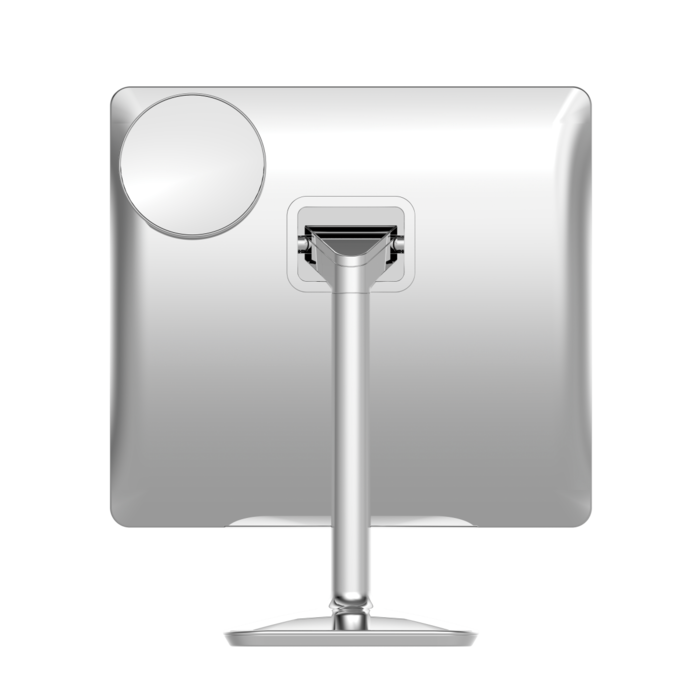 ESPEJO DE AUMENTO CON LUZ PARA LOS MEDIOS SOCIALES
Especialmente diseñado con iluminación LED de pantalla táctil y soporte de teléfono extraíble para toda una vida de belleza.​​​​​​​
Description
Esencial para publicaciones rápidas y fáciles en las redes sociales, el espejo para las redes sociales Halo Mirror de Conair® es el artículo de belleza multipropósito esencial que combina la comodidad, la innovación y la precisión. Esta herramienta, especialmente diseñada con un soporte de teléfono extraíble, es perfecta para seguir indicaciones de tutoriales y crear contenido sin moverte del espejo. La luz LED dura de por vida, por eso las bombillas no se quemarán ni se apagarán. No es necesario cambiar las bombillas... nunca. La luz ambiente ahorra energía y garantiza un maquillaje preciso y un cuidado personal impecable. Los controles en la pantalla táctil te permiten elegir fácilmente entre 4 ajustes de luz: bajo, mediano y alto. Usa el aumento 1x para una vista completa de tu rostro mientras te peinas el cabello o te tomas un selfie. Cambia a 10x de aumento para depilarte de cerca o aplicarte delineador de ojos. Con una inclinación de 180° de la bisagra y una rotación de 30°, el espejo te permite verte desde cualquier ángulo, ¡olvídate girar el cuello para obtener la vista correcta! La bandeja de almacenamiento mantiene los accesorios y el maquillaje al alcance de tu mano. Solo prepárate y publica; es simple y directo con este espejo innovador concebido para tu perfil de redes sociales.
Hasta el último detalle, el espejo para redes sociales Halo Conair® cuenta con un diseño elegante y moderno para una total facilidad y comodidad con visualización sin distorsión. Táctil, con bombillas LED de por vida que proporcionan una iluminación nítida y eliminan la necesidad de bombillas de repuesto, este imprescindible espejo fusiona la sofisticación tecnológica con sus funciones fáciles de usar, desde 4 opciones de ajuste de luz hasta 1x y 10x de aumento. Simplemente enchufa el espejo y toca la pantalla para encenderlo y elegir el ajuste de la luz. Debido a que el soporte de teléfono de acrílico te permite ver y crear contenido de redes sociales justo en el espejo, puedes aplicarte maquillaje, peinarte el cabello y tomar y compartir selfies con facilidad. Los efectos son lo más importante, así que observa por ti misma cómo este espejo marca la diferencia en tu rutina de belleza y te ayuda a sacar el máximo provecho de las redes sociales.
Features
Soporte de teléfono de acrílico extraíble: la herramienta perfecta para seguir o crear contenido.
4 ajustes de luz: elige entre bajo, mediano, alto o selfie.
2 maneras de ver tu reflejo: 1x de aumento para ver tu cara completa al peinarte o tomarte selfies; 10x de aumento para trabajos de cerca, como depilación y aplicar delineador.
Control de la luz personalizado con pantalla táctil: un toque de tu dedo es todo lo que necesitas para encender y apagar el espejo, ajustar el aumento y elegir los ajustes de luz.
Iluminación LED de por vida: nunca necesitarás bombillas de repuesto.
Obtén el ángulo ideal para la selfie perfecta: la inclinación de 180 grados de la bisagra y la rotación de 30 grados facilitan la tarea.
Bandeja de almacenamiento conveniente: mantén tus accesorios y maquillaje organizados y a tu alcance.
Instruction Manual
Reviews
Rated

5

out of

5
by
ChaosPixie
from
Best mirror I've ever had!!
I am absolutely in love with this mirror and now use it for everything from makeup, to videos, installing my dreads and much more. I love the light placement which give you the perfect amount of lighting and it's very nice that you can't accidentally hit the button. The phone holder is very convenient because I like to watch or make videos while I'm doing my routine. It's also very great for photos. The 10x magnifier has a nice little spot on the back to keep it stored out of the way which was a very nice surprise. I swear I continued finding things to get excited about with this mirror.
Date published: 2021-10-15
Rated

4

out of

5
by
Debbordie
from
Great clarity and SUPER bright
I was surprised how lightweight this mirror was. Was expecting metal but it's some coated plastic. It did make it easier to carry to another room. LOVE the 10X magnification for eye make up as it's impossible to do with readers on! Great range for light settings as well, however when I was done applying my makeup, I had distorted vision from being too close to the light. It left a "bar of light" in my vision that eventually disipated. Maybe I was too close to it? Overall, this mirror is VERY good. Helped me get some stray eyebrows that I wouldn't have ordinarily seen. Much easier to apply make up as well. LOVE the tilt feature. I have used it every day since I got it and really LOVE it.
Date published: 2021-10-21
Rated

5

out of

5
by
Bridget208
from
This mirror packs a punch!
Absolutely LOVE this mirror! It has multiple light levels. A super bright light that enhances everything you see. A natural light level that helps you with your makeup. The mirror swivels up and down for whatever level you need it at. The cell phone mount that comes with it makes it so easy to follow along with makeup tutorials or to record your own tutorials. It also comes with a little mirror that magnified whatever you're looking at. This helps so much for doing your eyebrows! I loved it so much, I purchased for my best friends vanity! Buy it, you will love everything about it!
Date published: 2021-10-28
Rated

4

out of

5
by
thekaribobari
from
pretty great, minus the price
I was really happy with the mirror right out of the box. The magnifying mirror is phenomenal when you place it directly next to the light, you can see every little thing on your face! I love the phone holder too, but I think it would be better if it didn't block part of the mirror, maybe have it on top of the mirror. The light is bright, but you still need to have decent lighting in your space for it to be effective for taking videos. I don't think I would have purchased this mirror had it not been for the cash back offer. It's a little too expensive for what it is.
Date published: 2022-02-21
Rated

5

out of

5
by
Panda1
from
Perfect lighting
Conair has really gone above and beyond with this mirror. The lighting is not only perfect for doing my make up and skin care routine, it's perfect for recording for social media. I like this above my ring light and using a normal mirror because it doesn't glare, the light is soft but bright and I don't find myself squinting as much. The magnifying mirror is perfect for separating eyelashes or small detail work and the phone holder is sturdy. My daughter used it to get ready for homecoming and snap some selfies. She is asking for one for Christmas now.
Date published: 2021-10-24
Rated

5

out of

5
by
cailee415
from
love it!
I bought this mirror to take part in the cashback challenge. I have been contemplating buying one for a while just hadn't came across one that caught my eye. I was very excited to join a cash back option so I jumped right in! The mirror is awesome! There a 4 different light settings & a little mirror you can use any where on the mirror the magnifies... The mirror is tiltable so you are sure the be able it position it to fit your needs! This mirror is very versatile! I use it right on work from home desk! I absolutely recommend this mirror!
Date published: 2022-02-28
Rated

4

out of

5
by
danaw17
from
Amazing but came chipped.
The lighting is amazing. It has so many different brightness levels it's perfect for makeup. However, the tiny mirror that goes on the larger mirror immediately scratches it. When I put it on there were no scratches and I took it off and there were several. It also came with a tiny chip in the corner. None of those issues impact the amazing light or bother me very much but if you're paying $99 for a mirror it should not come chipped. Thats the only reason I gave it four stars, it's still amazing for makeup application and I really like it.
Date published: 2021-12-22
Rated

5

out of

5
by
crystalnicole22
from
Conair Social Media Mirror Review
This mirror has 4 different light settings & comes with a holder for your phone & a round, magnetic, magnifying (10x) mirror. The lighting options are great & the little magnetic mirror is perfect for any detailed makeup looks. It also has a swivel design to adjust the mirror angle up & down which is perfect for makeup application. I feel like the phone holder + the lighting options come in handy if you're into making GRWM content or posting makeup look selfies for social media. I think it also comes in handy if you're trying to follow a makeup tutorial as well. I had a basic light up mirror before this one & I feel like this is such a huge upgrade especially because of how big the mirror is. I currently have it set up in my vanity area & I love it.
Date published: 2022-02-18
Rated

4

out of

5
by
yleniap5
from
social media mirror
This new Conair led mirror is very nice. I love she squared shape and simple slick design. I love the LED Light with 4 different setting, I was honestly surprised on how well and bright it is!!! There is a small magnifying magnetic mirror and acrylic phone holder if you want to watch a makeup tutorial etc. It's also touch screen which is nice!! I only give it 4 stars because let's be honest, its a bit pricey! $100 full price a Mirror!? I don't know. I think the price point is a bit high. #ultabeauty #conair #ultaultimatecashback
Date published: 2022-01-29
Rated

5

out of

5
by
bguzzetta
from
LOVE IT
This mirror is amazing. I love the size of it, and how well it lights up. It has a plug and cord, as well as 4 different lighting options so you can choose what works best for you in the moment. It also comes with a moveable, detachable magnified mirror that attaches to the back of the mirror while it's not in use. The design is gorgeous and looks perfect on my vanity. I also REALLY like that it holds my phone. I enjoy watching Netflix while doing my makeup, or taking selfies with good lighting and a higher POV. Highly recommend!
Date published: 2022-02-09
Rated

5

out of

5
by
KAntoniak1
from
So cool!
The Conair Social Media Lighted Makeup Mirror is perfect for what I needed! I love to copy influencer looks, so it was so handy to have the phone attachment so I can watch as I apply my makeup. The mirror itself is very high quality, I love the lights and having the ability to control the brightness. It was super easy to set up and looks amazing on my vanity, it's sleek and doesn't take up a ton of space. It's perfect, I have been raving about it since I received it! The only problem I have is fighting my teens to use it!
Date published: 2021-10-28
Rated

5

out of

5
by
Ash K
from
Extremely Useful and Overall Great Mirror
I appreciate the large mirror surface on this lighted mirror. I feel like I can see my face really well, and the little zoom mirror lets me see my eyes super well for intricate eye makeup. With different levels of lighting, I can get an idea how my face/makeup will look in different kinds of light, at the same time being able well-lit enough to make sure I don't miss a spot. The only concern I have is that the glossy chrome is actually plastic. From the photo, I was expecting a metal base, and while the mirror is balanced and reasonably weighted, I expected a solid metal base for the price. It's not a deal breaker for me, but I was surprised all the same. As an aside, I was surprised how sturdy and useful the phone hook was. I can see myself using it in future.
Date published: 2021-10-28
Rated

4

out of

5
by
mrswhite1231
from
cute idea
This mirror has multiple light settings including selfie lighting. The magnetic x10 mirror is nice because I can love it around or attach it to the back if I don't want it on the rest of the mirror for now. The phone holder is standard plastic and clear, it works fine. The mirror overall is nice, but not sure if it's worth $100. I don't make my own videos though, perhaps the seamless design for lighting and having the phone attached to the mirror is worth the money for people who film themselves doing hair and makeup.
Date published: 2022-02-01
Rated

5

out of

5
by
mercys4
from
Perfect Makeup Mirror
So excited to have received this beautiful, sleek, lighted social media mirror for free from Influenster, Conair and UltaBeauty!!! The quality is amazing, the light has 4 brightness settings! The mirror is so clear seriously high definition! The phone holder makes it so easy to take selfies, record content, or follow along with my favorite makeup gurus to create stunning looks!!! I also love the magnetic magnifying mirror, I can move, adjust or remove completely with out any mess or adhesive!!! 10/10 would recommend!!
Date published: 2022-02-16
Rated

4

out of

5
by
krystalnicole
from
Big but not super bright
This mirror is a big mamma jamma but it's not very bright. It has 4 light settings; low, medium, high, and selfie. The high setting isn't bright enough for me, so I use a light behind this mirror and the mirror light at the same time. The Selfie setting is amazing for photos. It helps you take beautiful photos on your iPhone. The base is plastic instead of metal, but it doesn't seem to compromise stability at all. I really like the phone holder that hangs over the edge for following tutorials or making videos. I use this every morning, so it's a good investment for me, but it is a very expensive mirror for the lack of metal and the addition of lights. If you have disposable income, you may like this but you may find yourself wanting more light than this provides to you.
Date published: 2022-02-03
Rated

5

out of

5
by
morganontherocks
from
literally the best invention ever
I can't even describe how much I love this mirror!! It was a little pricey but the cash back helped. It comes with a little stand for your phone and a magnifying mirror so you can really see what you're doing if it's like close up makeup or your brows. I love the lights on the side because it's literally THE perfect lighting for videos, tutorials or pictures and it even has different settings!! I can't say enough about this mirror. I would totally buy it again and I 12/10 totally recommend it to everyone
Date published: 2022-02-28
Rated

5

out of

5
by
Anonymous
from
WOW
This is just the nicest lighted makeup mirror ever! I'm always having to lay my phone down when I'm doing a look and this has a removable holder to where I can look at my inspiration while I work! The lighting is perfect the magnifying mirror is too! Lifetime LED lighting and its travel friendly with a slim profile and easy to store. It also tilts 180° and has 4 light settings: low/medium/high/selfie. I love this! And much more affordable than the full sized lighted vanity mirror I'd been wanting!
Date published: 2022-01-29
Rated

4

out of

5
by
gaby2
from
stunning
i loved this mirror i reccived to review it is great i love the phone holder it has great for when your trying a new look and you can view it close and also for recording your content love that it has 4 setting in light the only thing i wish was diffrent is the cord would of loved it to be a usb maybe so you could be able to take it without needing power plug other then that this is really great would reccomend for someone with a starting vanity or some one that wants to to their makeup traveling
Date published: 2021-11-02
Rated

5

out of

5
by
burbschica
from
My New Obsession Is This Mirror
First of all, let me start by saying I am a freelance makeup artist. I didn't have any expectations and was just excited to try out a new product that involved being able to do something I love. Makeup! I was blown away with this mirror. The mirror has 4 light settings and I love that the button is touch screen. It makes it easy to change the light setting and power off. The magnetic 10x power mirror is nice. I like that you can move it wherever you want it on the bigger mirror. My makeup was noticeably better after doing it with this light and my makeup tutorial on instagram also was much better quality thanks to the light. The LED lighting is beautiful. My own husband said my makeup looked better and I am a makeup artist by profession! lol Get yourself this mirror. It's worth every penny!
Date published: 2022-02-04
Rated

5

out of

5
by
Jim2
from
Innovative and Well Made Mirror
My first impression was that this seemed so incredibly specific - a social media mirror?! It's actually an incredibly useful product that fills a real need. The ability to either watch or record videos or look at an image without looking back and forth from the mirror is useful and clever. At the end of the day, it's a novel idea, but only useful if the mirror is a good product. It's well made, brightly lit, and looks nice on a vanity or counter. In all, I've been thoroughly impressed!
Date published: 2021-11-02
Rated

4

out of

5
by
jessikaa2
from
interesting
Okay so the concept is awesome the execution could be better. The phone case is not great my phone kept falling out at first. I thought this would be perfect for GRWM live streams but where the phone is vs the mirror it's not, I'm going to try putting the phone in the middle but not sure what that will do for using the mirror. The mirror alone is a great lighted make up mirror I just didn't find using it to live stream to be any easier then live streaming in front of my regular mirror
Date published: 2022-02-03
Rated

5

out of

5
by
Anonymous
from
hey beautiful
Calling all Beauty junkies and make up artist, this mirror is for you. If you like to get up close and personal and I mean see every single pore than this product is it. Has a great light feature with four different settings, a phone holder so not only can you FaceTime you can also do beauty reviews in lifetime and a mini mirror so you can get super Duper close. Great for comeback spaces but good enough to see your face and sits perfectly on the desk.
Date published: 2022-02-07
Rated

4

out of

5
by
paulafrombrazil
from
Excellent lighting
What I love about this mirror: 1) it's pretty sleek looking, 2) it has excellent lighting, including three brightness options, 3) the fact that you can move the mirror up and down and 4) the few extra gadgets (magnifying mirror and phone holder. What I don't love: the bottom frame is plastic, even though it looks like metal. I think that cheapens the mirror when you touch it. I don't think I would pay $100 for it. For that reason, I'll give it a 4 stars.
Date published: 2022-02-09
Rated

5

out of

5
by
christinac6
from
Worth every Penny!
I don't know where to begin! The sleek design really does fit with all decor and is not bulky on my makeup table at all. The mirror is high quality for sure and is a nice large size. It was very simple to set up. The light is nice and bright having the different settings for brightness is a nice touch. I do love how the magnified mirror can be placed behind the main mirror so it's out of the way. The phone hook can be stored behind the mirror as well!
Date published: 2022-02-17
Rated

5

out of

5
by
laurat8
from
I absolutely love it!!!
This is so handy for early mornings (4am) when I'm getting ready for work and don't want to bring my makeup into the bathroom, but also don't want to wake my husband up by turning on the lights. It's easy to store, easy to charge, looks like a tablet. My only complaint is that the touch button is not very sensitive so sometimes I have to press it a few times for it to register but it's not a total inconvenience. I'd recommend this in a heartbeat.
Date published: 2022-02-05
Rated

5

out of

5
by
buntymom
from
Sleek and modern!
I love this social media mirror which is perfect for creating contents.It is sleek and modern.I am impressed with the quality and custom light technology with selfie mode. The transparent phone holder will be perfect for my next contents. Just plug it and it is ready to use. The magnifying mirror is perfect for applying eyelashes and mascara for makeup lovers which is a big struggle without a good mirror. I am in love and highly recommended this
Date published: 2022-02-09
Rated

5

out of

5
by
amandae4c81
from
Excellent Quality Mirror with Plenty of Helpful Fe
My first impression of the Conair Halo Social Media Mirror? WOW! The mirror itself is huge and the 2 LED lights on either side of the device run the full height of the mirror. There are four different brightness levels that you can easily toggle through using the touch button to find just the right setting. Adjustments are easy to make as the mirror smoothly tilts back and forth with little effort. The spot magnification mirror is a really nice touch as it can be placed virtually anywhere on the mirror thanks to the magnetic backing and even stores conveniently on the back of the device. The phone holder is an added benefit if you are a fan of makeup tutorials or are trying to finish up a phone call while you get ready for a night out. I'm honestly quite impressed and would recommend the Conair Halo Mirror to anyone looking for a makeup mirror upgrade!
Date published: 2022-02-02
Rated

5

out of

5
by
shirinz
from
Perfect Selfie
I love the size of this mirror, you can see your whole head. I like that there are 4 settings for lighting so you can get just the right amount. I'm always a fan of an extra magnified mini mirror so i can see up close. It's great that it's magnetic and can go anywhere on the mirror and can be stored on the back. The selfie phone holder is awesome. It's the perfect placement to take and product or makeup tutorial. #conair #mirror
Date published: 2022-02-04
Rated

4

out of

5
by
eyeriebabe
from
Room For Improvement
I have a lighted mirror that is mounted to the wall but I always have to lean over the table or use a hand held mirror to see up close for details. When I saw this campaign I had to take advantage of the offer and try it out. The lights work great and offer multiple brightness settings. It does have a shorter cord so it has to be used closer to an outlet. I like the magnetic magnification mirror that can be moved where ever needed or tucked away nicely on the back. As for the phone holder, it really just doesn't work for me. It takes up a lot of space and isn't functional with my loopy case or pop socket. I'd have liked to see a phone holder that pulled out of the top of the mirror to accommodate multiple sizes of phones and case styles. I also didn't like the chromed plastic of the mirror. It makes the $100 seem poorly spent and dust really clings to it.
Date published: 2022-01-15
Rated

5

out of

5
by
Anonymous
from
I see the light
This mirror is amazing. You can decided on the brightness with 4 levels, has a place to place your phone (if needed), and also comes with a mini magnifying mirror. I love it. I had one that was dull with the lights but this one is as bright as I would like it to be. I can see everything (which may or may not be a good thing) but I was able to do my makeup, clean off my makeup, tweeze my brows. Great product!
Date published: 2021-10-26
bvseo_sdk, dw_cartridge, 18.2.0, p_sdk_3.2.0
CLOUD, getReviews, 8ms
reviews, product