Introducing a new way to curl your hair for long-lasting curls & waves
Cool Air System
Cool air flows up through channels in the barrel to set your style and protect your hair
Create Curls That Last
The split barrel design and cool air technology heat curls and cool your hair in one easy glide
Create Curls That Last
The split barrel design and cool air technology heat curls and cool your hair in one easy glide
unique technology for gorgeous results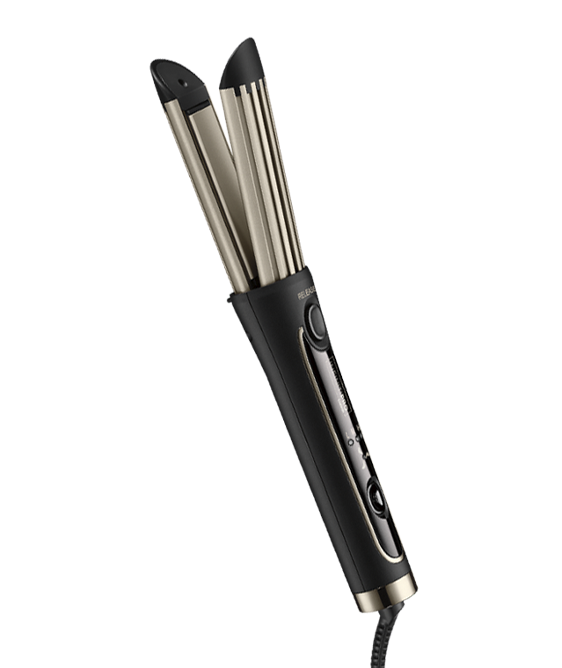 Features
effortless glidequartz ceramic–coated plates glide and preheat hair to form lasting smooth curls
lasting loose curlsunique cool air system allows cool air to flow outside of barrel to immediately set your curl and help protect your hair
high heatplates heat up to 400°F
fast, consistent heatheats up in 30 seconds* and maintains heat level
heat for every hair type3 heat settings (low, medium, high) plus cool air setting — choose the right one for you
no stressautomatic safety shutoff
single voltage

*Unit will not reach stabilized temperature within 30 seconds but is ready for use at that time.
steps to long-lasting loose curls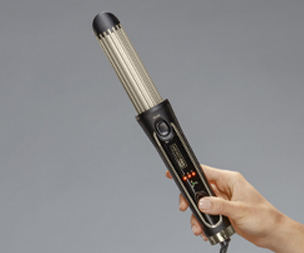 1. PRESS AND RELEASE
the ON/OFF button until desired temperature setting is reached.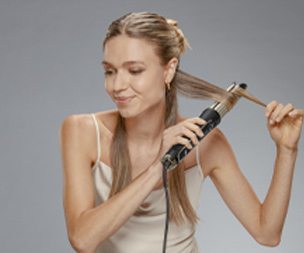 2. ROTATE, WRAP, GLIDE
With a section of hair between the plates: Rotate the styler 180°. Wrap hair once around the outside of the barrel. Glide down through the length of hair.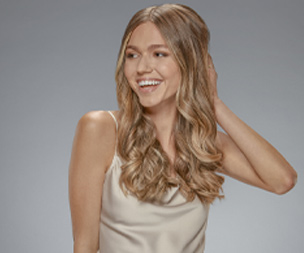 3. SET AND PROTECT
The cool air channels set your curl and protect your hair for long-lasting results.