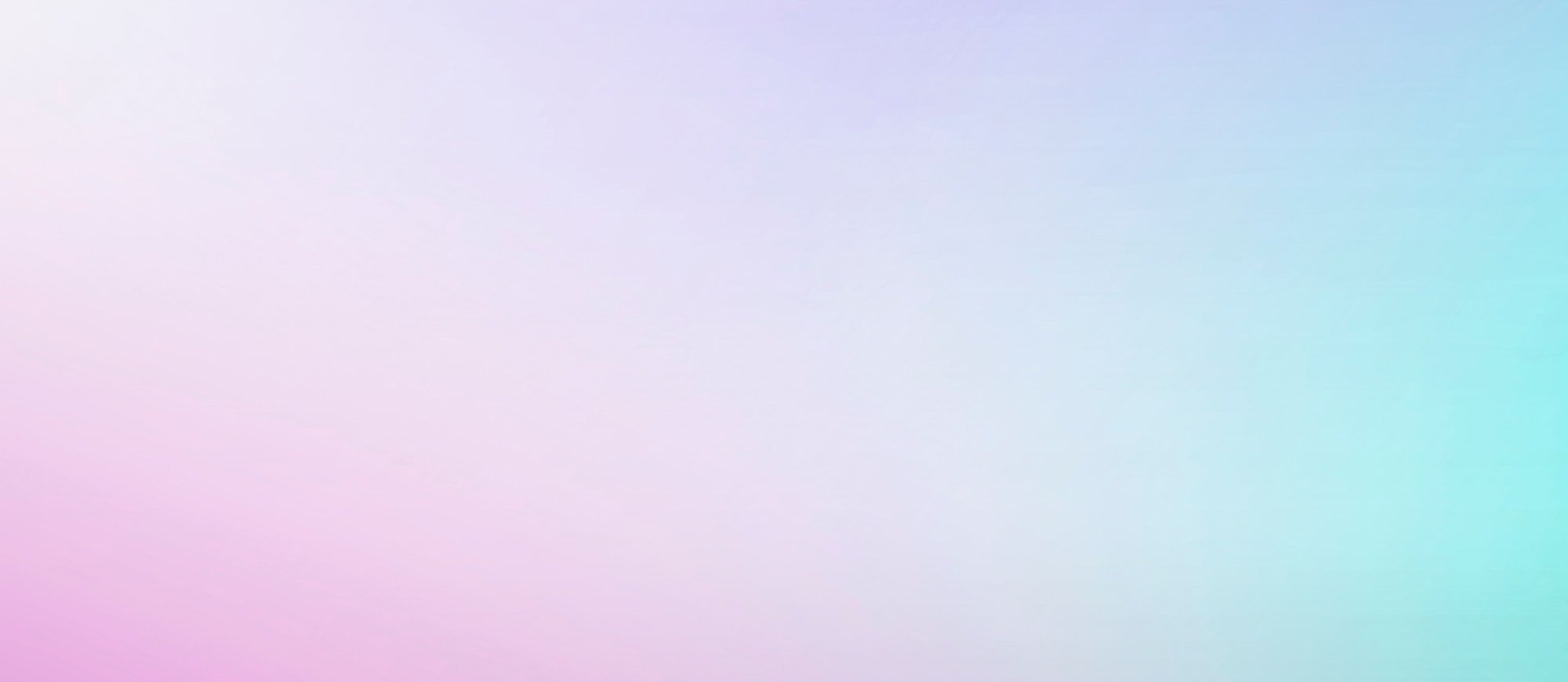 Save 15% OFF the Cool Air Luxe Styler when you buy Quick Gems™
Add both items to your cart and enter
GIFT15
at checkout.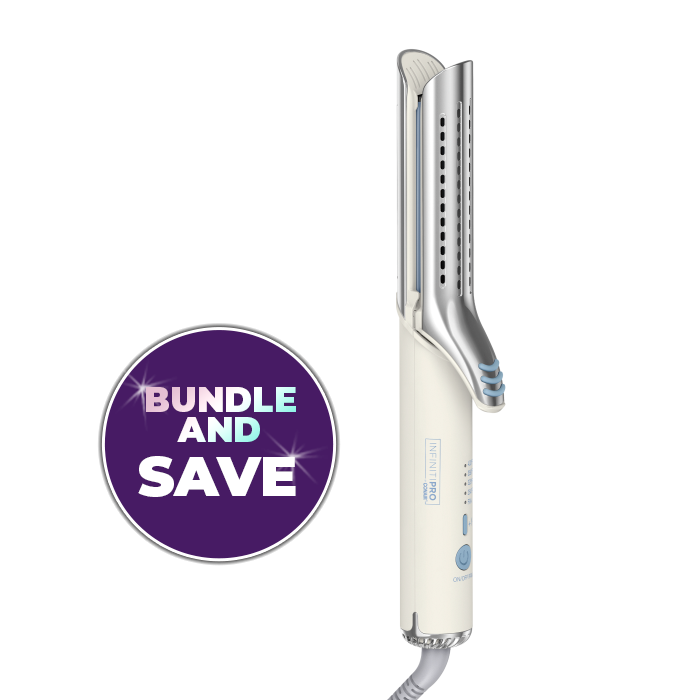 Create the looks you love
$79.99
Get 15% OFF + FREE SHIPPING
Add to cart with Quick Gems and enter GIFT15 at checkout
Conair is bringing bling back!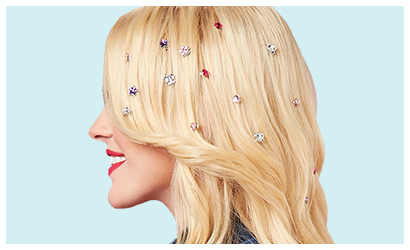 Fun for all hair types
Quick Gems™ is a fun, easy way to add some shimmer to your hair! This jeweler set includes a variety of sparkling pastel gems in assorted shapes and sizes. Capture a wave of nostalgia mixed with today's current fashion trends and sparkle like you mean it!
Get Bejeweled
Quick Gems™ is the coolest way to add the crowning touch of sparkle and shine to your hair. The Quick Gems™ styling tool comes with 30 decorative reusable gems in assorted shapes and sizes. 2 gem disks included.
Bejewel your
hair in seconds!
Before you begin, insert 2 AAA batteries (not included).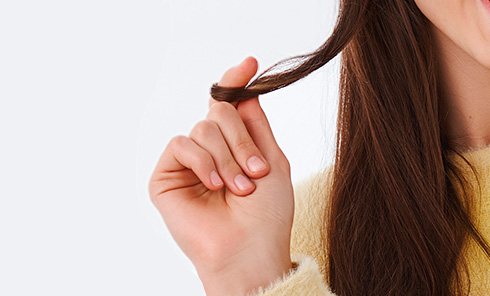 Step 1
Separate a 1/4" thick section of hair and comb through. Make sure hair is dry and free of styling product.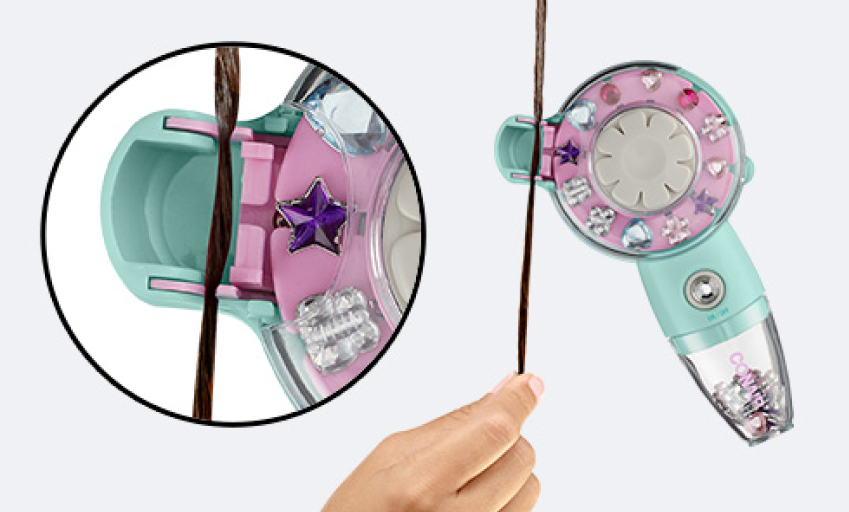 Step 2
Insert your hair section into the jewel transfer slot. Hold the end of the section to ensure the jewel will be securely applied.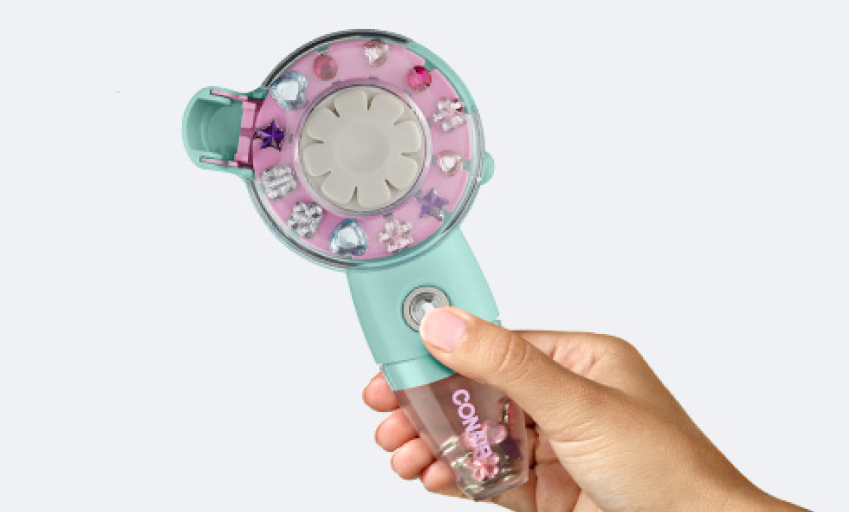 Step 3
Push and hold the ON button to transfer the jewel onto the hair section. Continue holding the ON button until you hear the jewel snap into place.
For further instructions, please refer to the Quick Start Guide and the Instruction Booklet.
DO NOT use these jewels on children 6 years of age or younger, as small objects may present a choking hazard. Store unit and jewels out of reach of children.
Add Sparkle to Your Hair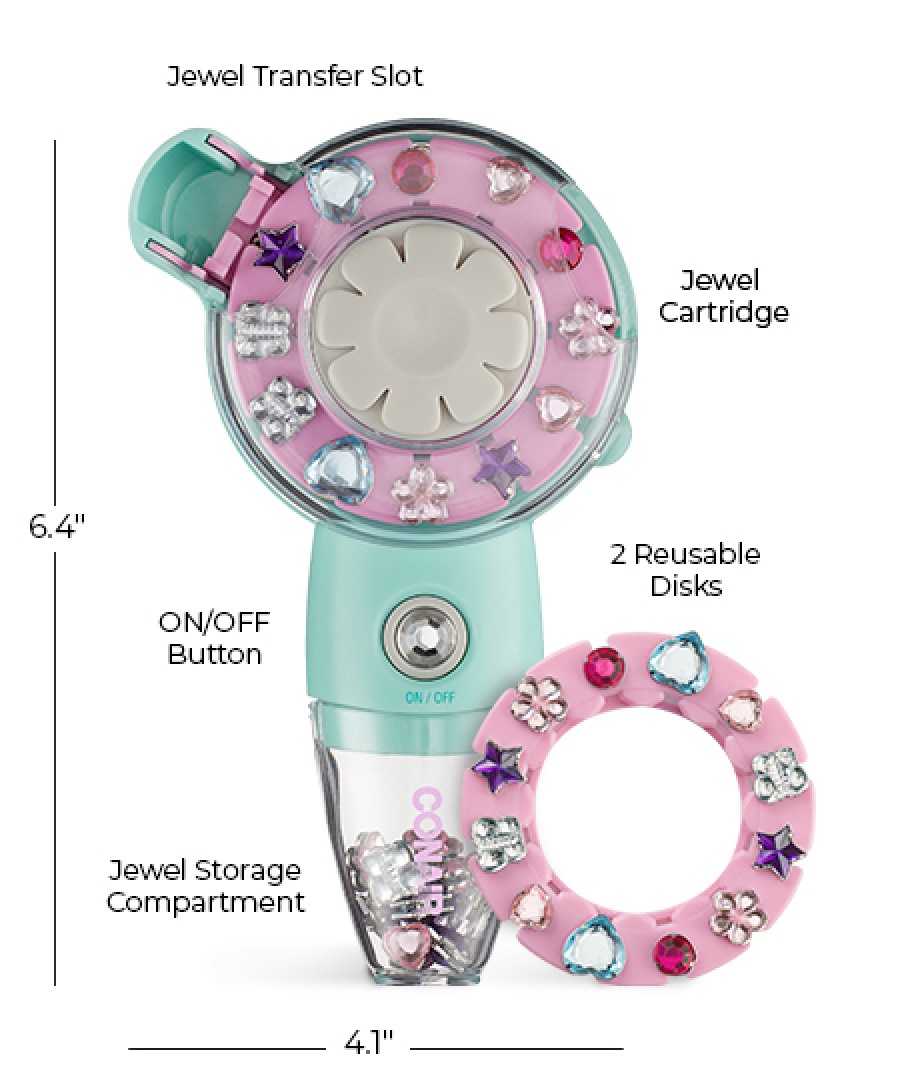 Easy to Use
Attaches Gems to Hair in Seconds
Mix and Match
30 Sparkly Reusable Gems in Assorted Shapes and Sizes
Battery Operated (2 AAA batteries, not included)
Limited 1-Year Warranty