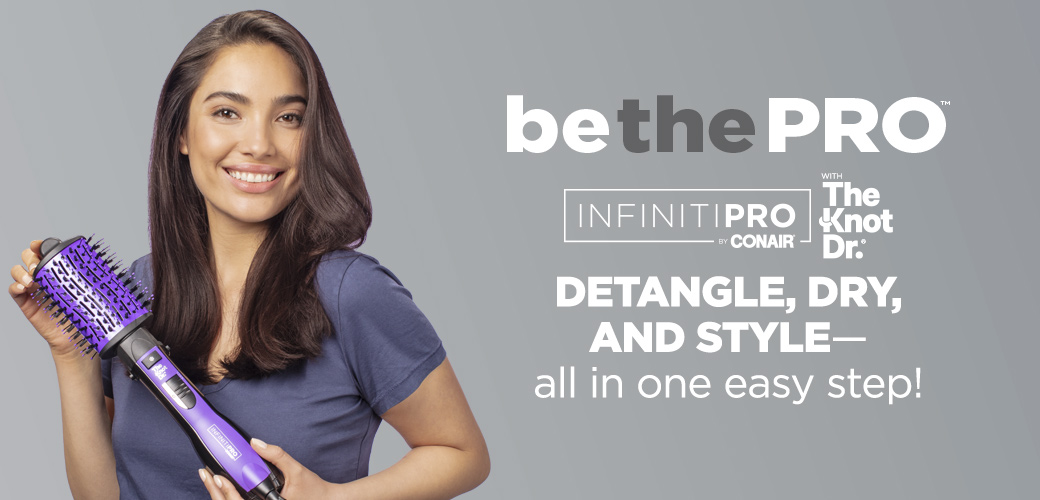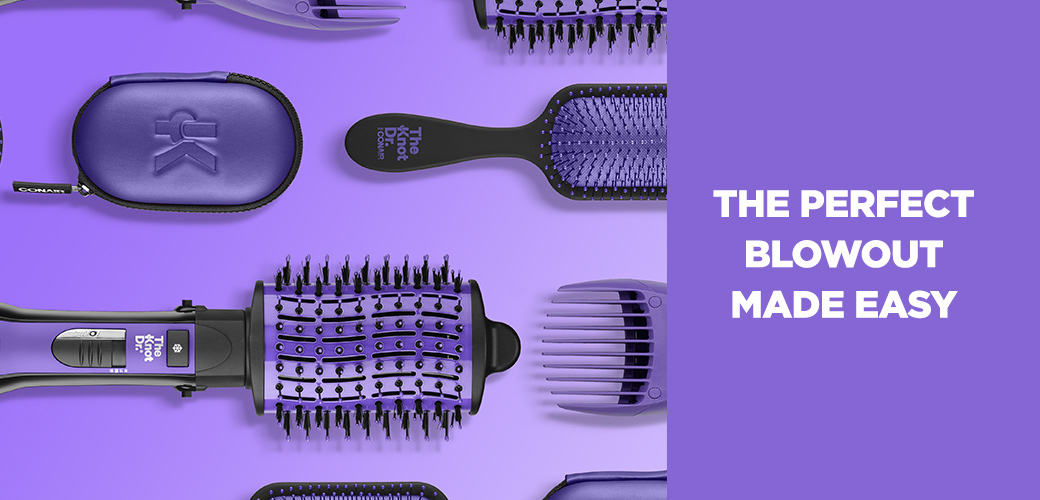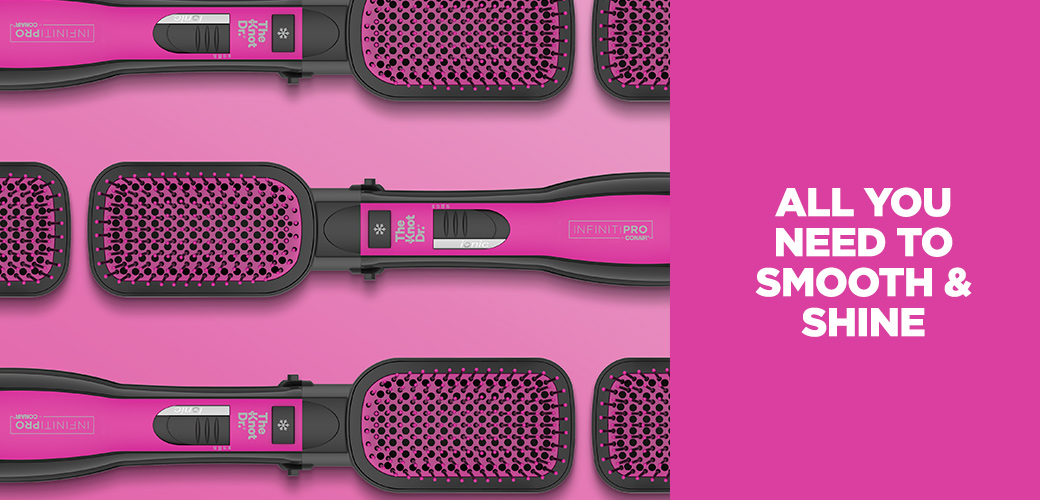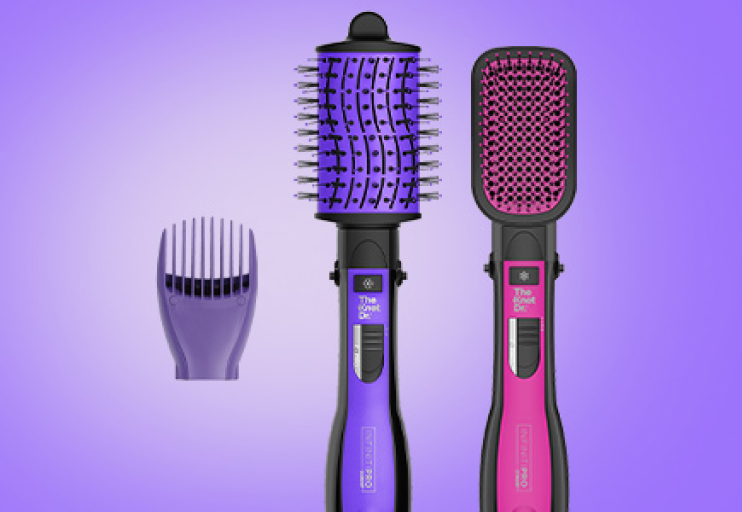 How do you detangle, dry, style, and volumize your hair – all with one tool? The Knot Dr.® knows. Ideal for all hair types, these styling essentials are the cure that banishes bad hair days forever.
Do both in one step! Easily remove the brush attachment to quickly pre-dry your hair. Once excess moisture is gone, place the attachments back on the handle to create salon-caliber styles. Use the cool shot to lock in your style!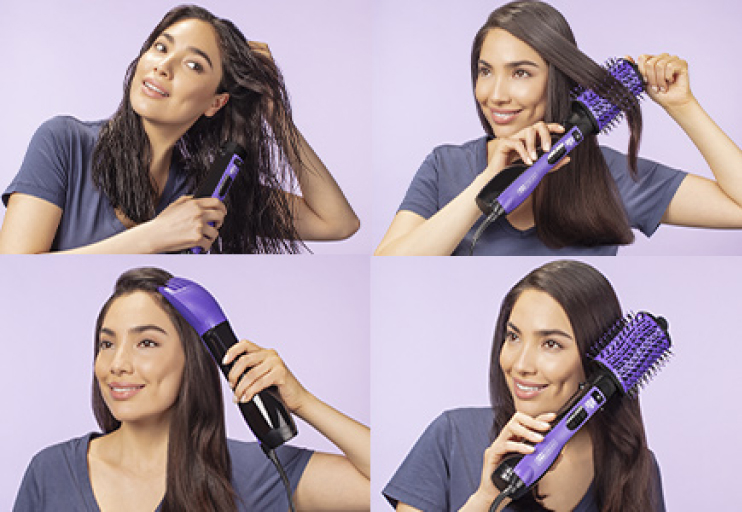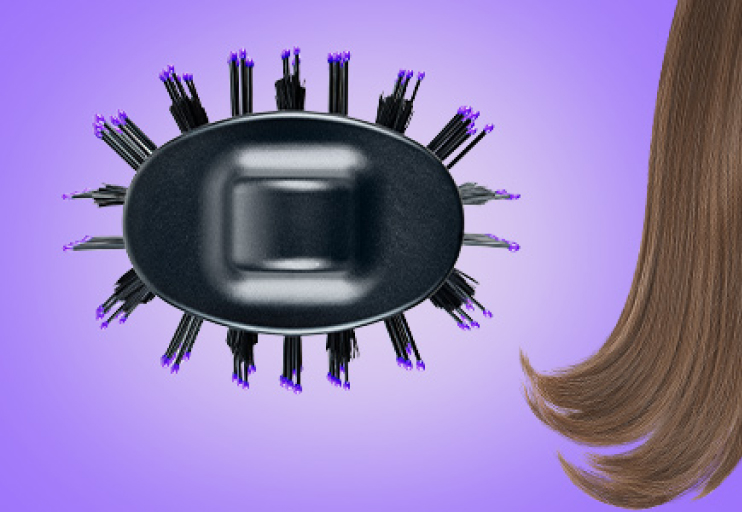 Each brush has the optimum number of Flexalite™ bristles – just the right number, spaced just the right way, for painless detangling.
Powerful ion generator and 1000 watts of power dry hair quickly and leave hair silky smooth and frizz free.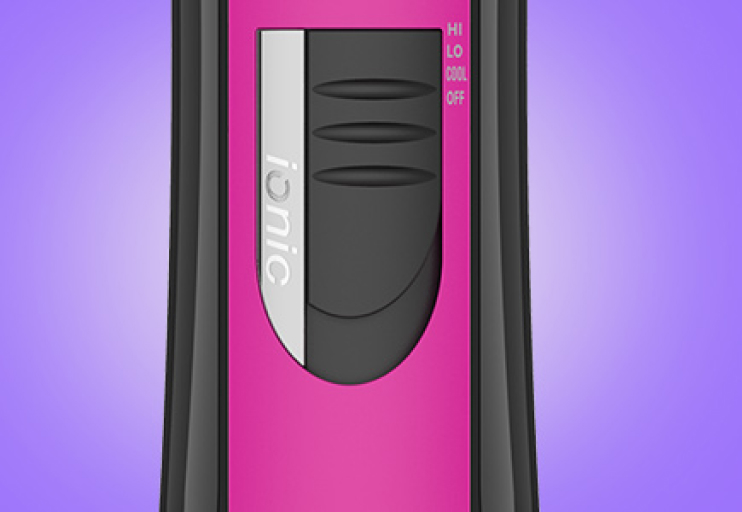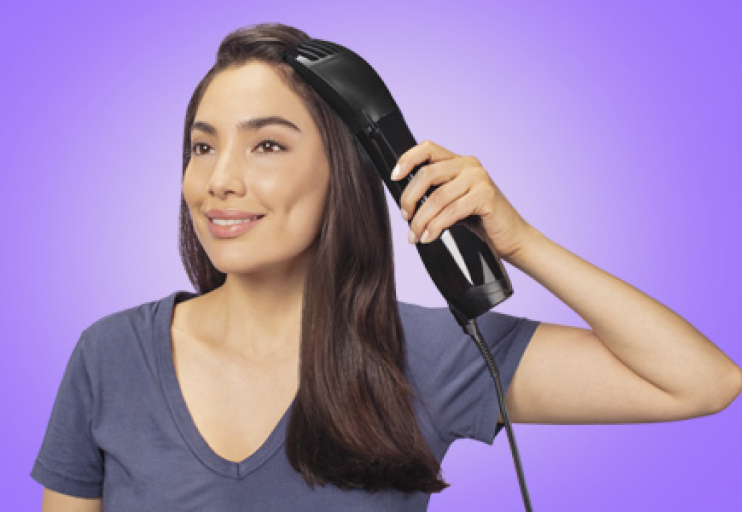 Volume pik adds extra lift and body at the roots.
WHICH TOOL IS RIGHT FOR YOU?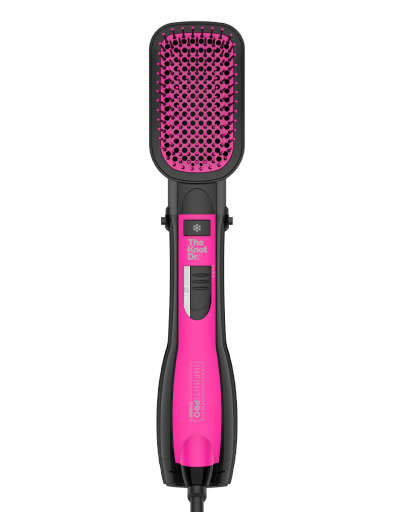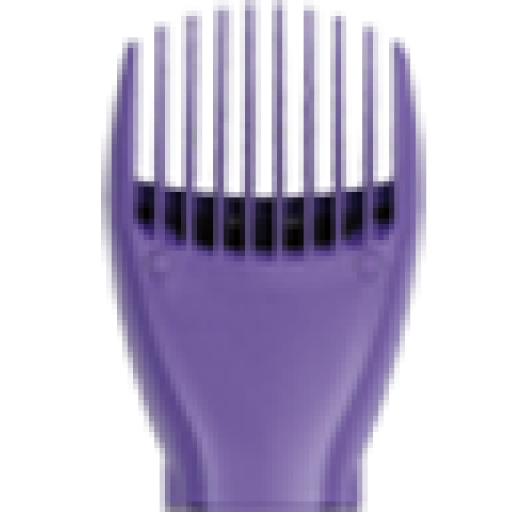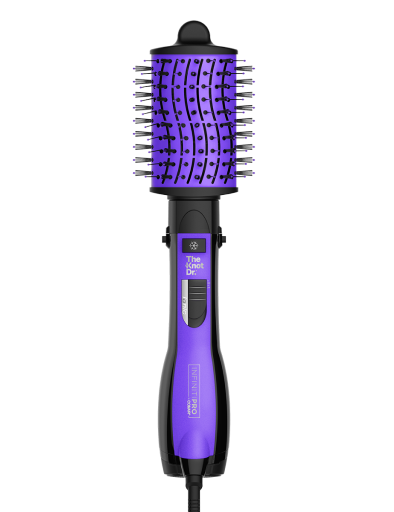 Compare
All-in-One Smoothing Dryer Brush
All-in-One Dryer Brush
Dry + Style
Paddle Brush Head
Large Oval Brush Head
Perfect Design for all hair lengths
Cushioned Paddle: Perfect for all hair lengths
3" Diameter: Perfect for medium to long hair
bethePRO™
Ideal for smoothing and adding shine
Ideal for creating glam waves
*Note: The Volume Pik is included with purchase of the large oval All-in-One Dryer Brush and is also sold separately.